The dynamic regions of the Arctic and Antarctic are transforming quickly — from vanishing ice shelves to growing threats to native species.
We help researchers and educators access the world's polar regions and collaborate with a range of partners, including Indigenous Arctic communities. Together, we seek to untangle the complex relationships between the water, land, atmosphere and life found in these remote regions.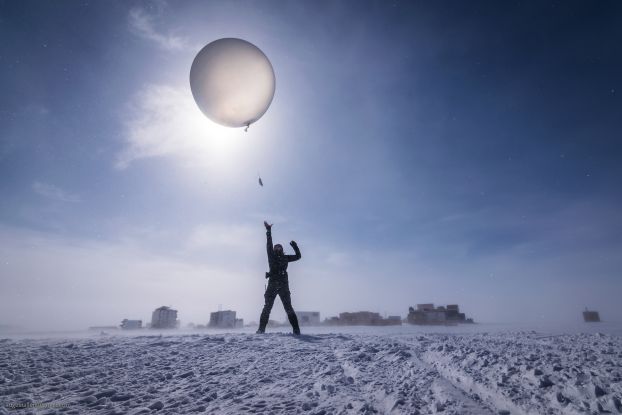 The vast Arctic — which includes the North Pole and vast swathes of the northern reaches of the United States, Canada, Greenland, Scandinavia and Russia — is one of the most sensitive regions on the planet to climate change.
NSF supports researchers, through collaboration with Indigenous people who have lived and subsisted in the region for millennia, to observe sea-ice thickness, animal populations and other natural factors and piece together a holistic view of the Arctic's climate, past and present.
Our Arctic stations:
Much of what is known about terrestrial and aquatic ecosystems of the Arctic has emerged from long-term research at Toolik Field Station, located in the northern foothills of Alaska's Brooks Range.
Located atop 10,000 feet of ice at the peak of the Greenland ice sheet, Summit Station is the home of the Greenland Environmental Observatory, which conducts year-round monitoring of key climate variables, which are crucial for interpreting data from ice cores drilled in the area and elsewhere.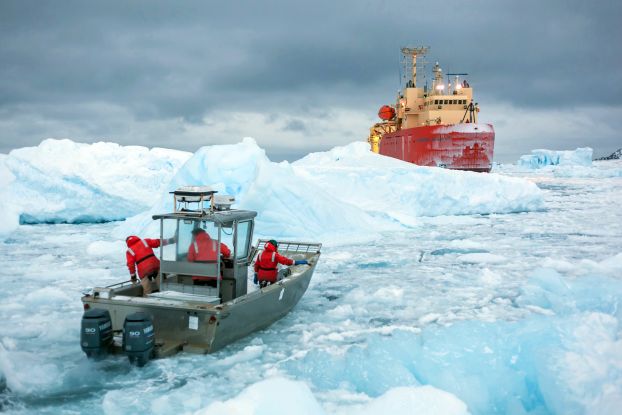 Antarctica, uniquely in the world, is a continent set aside by treaty purely for science. NSF has managed the U.S. science presence across the continent through the U.S. Antarctic Program for more than 60 years.
We support scientists performing research on the continent and in the Southern Ocean; manage three year-round stations; operate two research vessels; and, in partnership with the U.S. military and private contractors, provide the logistical support that makes science possible in this harsh environment.
Our Antarctic stations:
The logistics hub of the U.S. Antarctic Program, McMurdo hosts scientists investigating atmospheric science, astrophysics and geospace sciences, biology and ecosystems, geology and geophysics, glaciology, geomorphology, ice cores, and ocean and climate systems.
The South Pole station supports complex telescopes, seismic instruments, a massive detector for elusive subatomic particles called neutrinos, an atmospheric observatory and other large-scale scientific experiments.
Located north of the Antarctic Circle, Palmer is superbly located for biological studies of birds, seals and other parts of the marine ecosystem. It has a large and extensively equipped laboratory and sea water aquaria.