The Broader Impacts discussion is a critical component of any proposal submitted to the U.S. National Science Foundation. It answers the following question: How does your research benefit society?
What are broader impacts?
---
NSF funds scientists and engineers to perform research that advances discovery and innovation. The agency also expects researchers' work to have broader impacts: the potential to benefit society and contribute to the achievement of specific, desired societal outcomes.
NSF does not want to be prescriptive about the societal outcomes a project addresses. Examples of desired outcomes include, but aren't limited to:

Inclusion
Increasing and including the participation of women, persons with disabilities and underrepresented minorities in STEM.

STEM education
Improving education and educator development — at any level — in science, technology, engineering and mathematics.

Public engagement
Increasing public scientific literacy and public engagement with STEM.

Societal well-being
Improving the well-being of individuals in society.

STEM workforce
Developing a more diverse, globally competitive STEM workforce.

Partnerships
Building partnerships between academia, industry and others.

National security
Improving national security.

Economic competitiveness
Increasing the economic competitiveness of the U.S.
Infrastructure
Enhancing infrastructure for research and education.
By evaluating every proposal it receives according to its intellectual merit and its broader impacts, NSF ensures that publicly funded research has tangible benefits to society that go beyond increasing knowledge.
Explore examples of NSF-funded projects' broader impacts below: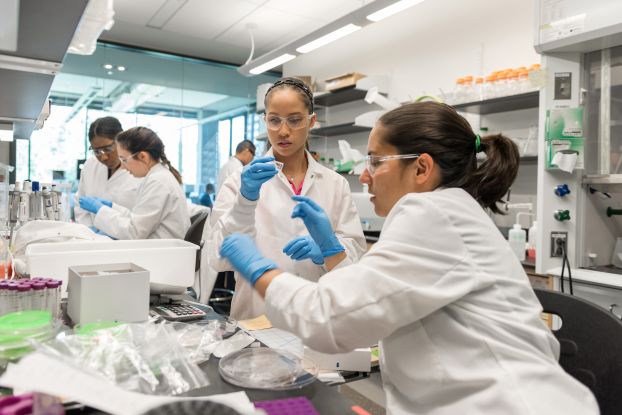 Credit: Rob Felt, Georgia Tech
Your proposal to NSF must clearly state how your activities will contribute to one or more desired societal outcomes.
Grant reviewers will evaluate your Broader Impacts statement on these five criteria:
What is the potential for the proposed activity to benefit society or advance desired societal outcomes?




To what extent do the proposed activities suggest and explore creative, original or potentially transformative concepts?




Is the plan for carrying out the proposed activities well-reasoned, well-organized and based on sound rationale? Does the plan incorporate a mechanism to assess success?




How well qualified is the individual, team or institution to conduct the proposed activities?




Are there adequate resources available to the principal investigator (either at the home institution or through collaborations) to carry out the proposed activities?
Your project's broader impact activities don't need to be a separate add-on to your research. Your project can have broader impacts through:
Your research activities.




Activities directly related to your research.




Activities that are supported by, but complementary to, your research activities.
Merit Review Basics: Broader Impacts
Credit: National Science Foundation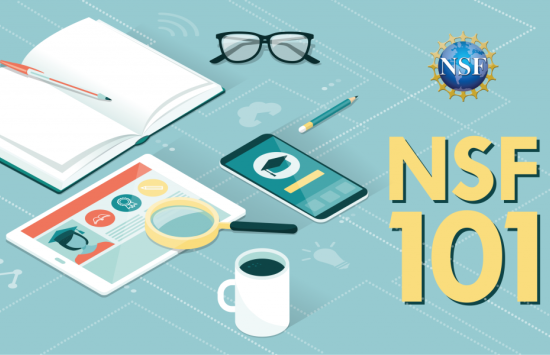 NSF 101: Five tips for your Broader Impacts statement
This blog post shares tips from NSF program officers to help prepare a Broader Impacts statement.