For decades, the U.S. National Science Foundation has funded research in energy efficiency and clean energy technologies, paving the way for a sustainable, carbon-neutral future.
As the world transitions away from fossil fuels, the demand for dependable, clean energy is rising. Harnessing energy from renewable and next-generation sources — such as solar, wind, fusion, geothermal, hydro, tidal and biomass — will be critical for meeting these needs and combating climate change.
Advances in sustainable energy production and storage also provide countless opportunities to push the frontiers of knowledge, transform global economies, improve community resilience, and benefit human health.
Brought to you by NSF
NSF's decades of sustained investments have ensured the continual advance of energy research. Pioneering work supported by NSF includes:
Lithium-ion batteries
NSF funding supported the development of lithium-ion batteries, which power everything from smart devices and computers to electric cars, toys and power tools.
Wind turbines
NSF-funded research on wind turbine blades has led to larger, more aerodynamic wind turbines.
Solar panels
NSF-funded research has improved the design and efficiency of solar panels, increasing solar energy production.
Biofuels
NSF-funded researchers have developed more efficient, sustainable ways to manufacture biofuels — fuels derived from plants, microbes and other biological materials.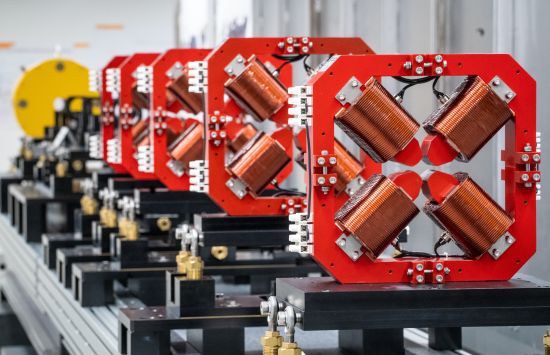 Fundamental energy research
We invest in research on resilient and sustainable energy technologies that can spur innovation in energy generation, storage, distribution and use.
Innovation in energy technology
We support the design, prototyping, testing and piloting of clean and efficient energy technologies that will reshape the energy sector and other industries.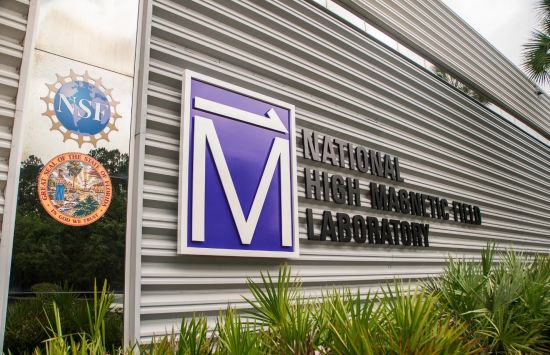 Research infrastructure
We invest in the development of energy research infrastructure, including energy-grid testbeds and computing and communications infrastructure, necessary to generate knowledge and technologies for clean energy.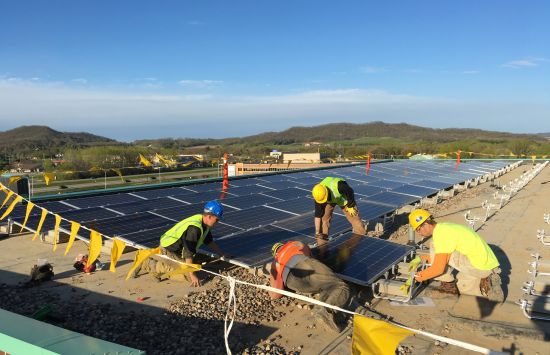 Education and workforce development
We invest in the creation of a diverse clean-energy workforce by attracting, inspiring, educating, training and reskilling/upskilling individuals throughout their life, from K-12 school to college and industry.
Partnerships to accelerate progress
We partner with other federal agencies, industry and nonprofits to share data, tools, expertise and other resources; strengthen workforce development; and translate research to products and services that benefit society.

Supports interdisciplinary research involving devices, circuits, systems and/or networks, with a focus on improving energy efficiency to combat climate change and enhance energy security.

Supports research to develop mathematical and statistical algorithms that improve the security, reliability and efficiency of the modern power grid.

Supports startups and small businesses to translate research into products and services, including energy technologies, for the public good.

Invites Research Advanced by Interdisciplinary Science and Engineering (RAISE) and EArly-concept Grants for Exploratory Research (EAGER) proposals to all NSF directorates in the area of clean energy technologies.
Supports the development of novel approaches to climate change mitigation and adaptation.

Supports fundamental engineering research that will enable innovative processes involving electrochemistry or photochemistry for energy storage or for the sustainable production of electricity, fuels, chemicals and other products.

Supports research on electric power systems, power electronics and drives, battery management systems, hybrid and electric vehicles, and understanding the interplay of power systems with associated regulatory and economic structures and with consumer behavior.

Supports inclusive experiential learning opportunities that provide cohorts of diverse learners with the skills needed to succeed in energy technology and other emerging technology fields.

Supports innovative collaborative international centers for interdisciplinary use-inspired research on climate change and clean energy, in partnership with funding agencies in Australia, Canada and the United Kingdom.
NSF directorates supporting energy research