2023 is the Year of Open Science!  
Following the announcement from the White House Office of Science and Technology Policy, NSF is excited to partner with agencies across the federal government to support open science. If you would like to celebrate this Year of Open Science with us, please check out the following pages for general and NSF-branded virtual backgrounds and more!  
In 2022, the White House Office of Science and Technology Policy (OSTP) mandated that agencies undertake new plans to ensure that by 2025 peer-reviewed publications and associated data arising from federally funded research be made immediately and freely available upon date of publication.   
NSF is now responding to this new mandate and will be actively engaging with the research communities served by NSF to inform and learn from them about the policies and practices as they are deployed to comply with these new mandates. 
---
The U.S. National Science Foundation's Public Access Initiative ensures the outputs of NSF-funded scientific research are made publicly available to the greatest extent, with the fewest constraints possible and consistent with law. 
This page highlights the efforts of NSF's Public Access Initiative, which include: 
Maintaining the NSF Public Access Repository, where NSF-supported publications and other research products are openly available to the public.  

Funding projects that advance the understanding of, provide resources for, and/or encourage practices toward enhancing public access.  

Coordinating agency activities regarding public access.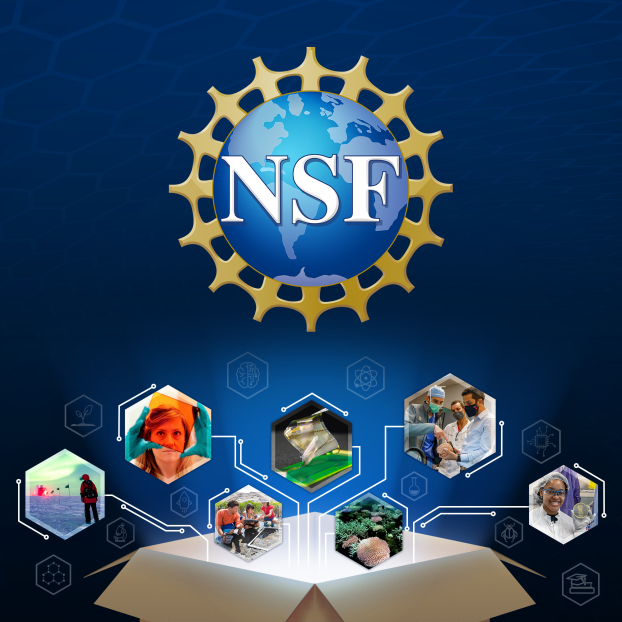 With a newly updated Public Access Plan, NSF's Public Access and Open Science Working Group has launched a Listen and Learn Series to help inform its implementation plan. Researchers and grant administrations are encouraged to register for upcoming webinars and/or watch past sessions: 
Friday, May 5

from 1 to 2 p.m. for Mathematical and Physical Sciences, and Technology, Innovation and Partnerships communities.

Watch the webinar now.

Friday, June 2 from 1 to 2 p.m. for Social Behavioral and Economic Sciences and STEM Education communities. Watch the webinar now.

Friday, June 16 from 1 to 2 p.m. for the Geosciences and Biological Sciences communities.  

Thursday, June 29 from 1 to 2 p.m. for the Engineering and Computer and Information Sciences and Engineering communities.   
Visit NSF's public access website for more information. And stay tuned for an upcoming request for information in the coming weeks and an afternoon webinar on June 30, co-sponsored by NSF and the American Association for the Advancement of Science, focusing on equity and early-career researchers. Updated public access policies are a centerpiece of the White House-led Year of Open Science. Visit https://open.science.gov to learn more and to get involved! 
Listen and Learn Webcast: Equitable, Effective and Sustainable NSF Public Access Policy
This public webcast in November 2022 provided an opportunity for NSF communities to raise issues of concern and ask questions of working group leaders involved in crafting public access policy updates. Stay tuned for similar opportunities to weigh in on implementation in the coming months. 
NSF policy ensures that research outputs from NSF awards are publicly accessible. NSF awardees can find NSF's public access requirements in the Proposal & Award Policies & Procedures Guide in the sections on Copyright and Publication/Dissemination of Grant Materials. For additional context regarding public access at NSF, please see the Public Access Plan published in March 2015.  
FAQ: NSF's public access policies  
Data management plans
Soon to be called data management and sharing plans, data management plans are an integral part of project proposals. Researchers are required to include data management plans in their proposals to NSF. Data management requirements and plans specific to directorates, offices, divisions, programs or other NSF units are found in program solicitations or in the links below. 
 
     Directorate and division guidance
     Program-specific guidance
Questions concerning NSF policies should be directed to the NSF Policy Office.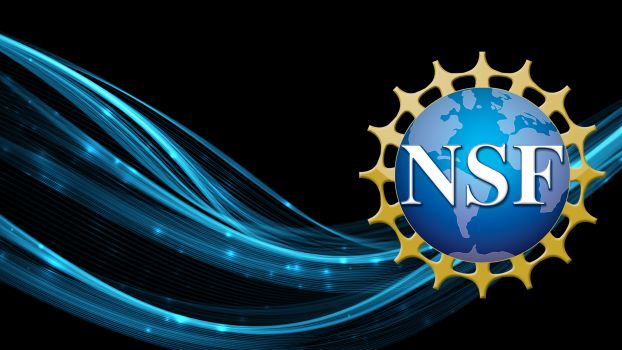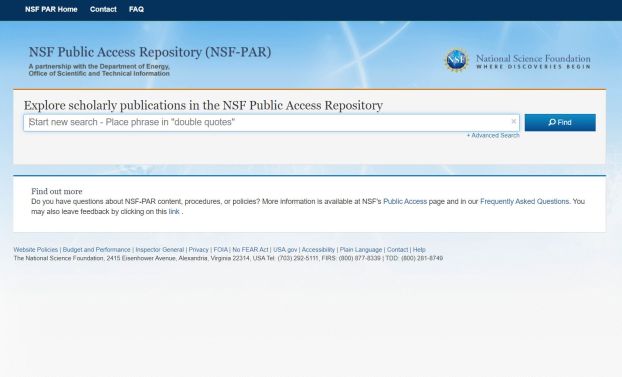 Depositing NSF-funded research publications
NSF maintains a publicly available repository of peer-reviewed publications: the NSF Public Access Repository. NSF awardees must deposit all peer-reviewed publications and juried conference papers into the NSF Public Access Repository from awards resulting from proposals submitted, or due, on or after January 25, 2016.   
Learn more about the NSF Public Access Repository
The repository continues to grow year by year and will continue to be enhanced with new features in future versions. The current pilot allows researchers to add dataset metadata (in addition to peer-reviewed papers and conference papers) as a research product type, following deposition of that dataset in a disciplinary or generalist data repository. At this time, researchers are not required to submit datasets to NSF's Public Access Repository.  
NSF funding for public access projects
Public Access and Open Science funding opportunities
Projects funded by NSF's Public Access Initiative 
FAIROS RCN 
NSF is funding a cohort of 10, three-year, multi-institutional projects to start in 2023 to build and enhance national coordination among researchers and other stakeholders to advance findable, accessible, interoperable, reusable, or FAIR, data principles and open-science practices. These are the inaugural awards of NSF's FAIROS RCN (Findable, Accessible, Interoperable, Reusable, Open-Science Research Coordination Networks) open-science program and represent a pooled investment of over $12.5 million in open science from all NSF directorates, supporting 28 NSF awards.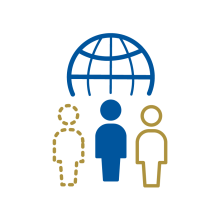 Big Data Innovation Hubs 
NSF's Public Access Initiative has also been the home for the NSF Big Data Innovation Hubs, or BD Hubs, program — a national program to foster best practices in using big data for research.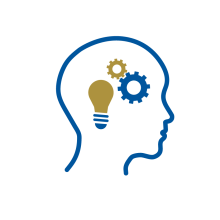 All Awarded Projects 
The NSF Public Access Initiative funds research projects that advance the understanding of public access and open science. 
In response to the 2013 White House Office of Science and Technology Policy memorandum on Expanding Public Access to the Results of Federally Funded Research. (colloquially referred to as the Holdren memo), NSF developed its Public Access Plan (NSF 15-52), setting forth a bold, new agency effort to ensure that the outputs of NSF-funded research would be made publicly accessible.  
A 2016 Special Report on NSF's Public Access Plan provides insights into the NSF Public Access Initiative's genesis.  
In August 2022, White House Office of Science and Technology Policy Acting Director  Alondra Nelson released a memo that calls for ensuring free, immediate and equitable access to federally funded research upon publication. Answering the White House's call for more scientific openness, NSF is updating its Public Access Plan to meet government-wide requirements. In 2024, NSF will publish Public Access Plan 2.0 to enable immediate access to publications and underlying data. NSF will enforce these new policies no later than January 2025. An update to the Public Access Plan focusing on researcher affiliations and funding and persistent digital identifiers for researchers, research products and awards will be published in 2026, for implementation by January 2027.  
Watch this page in the coming months as we update our policies to comply with this new guidance.