Team: Bloomfield Robotics | Origin: California | Participation: NSF I-Corps Participant 2021
Bloomfield uses computer vision and deep learning to observe, pixel-by-pixel, images of plants.  They then analyze the plant phenotype data points and create plant-by-plant health and performance assessments for precise, accurate and efficient crop management.
According to the Bloomfield website: "Bloomfield's FLASH camera collects high quality images in any agricultural environment from ground-level.  Traveling on any vehicle FLASH's stereo camera and active lighting images the entire plant for precise assessments of key plant features throughout the season.  Analysis of berries, clusters, shoots, leaves, trunks, buds, cordons or canes results in a health and performance assessment of every feature on every plant at any time."
Bloomfield raised $1.8 million in December, 2021, and an additional $6 million in August, 2022.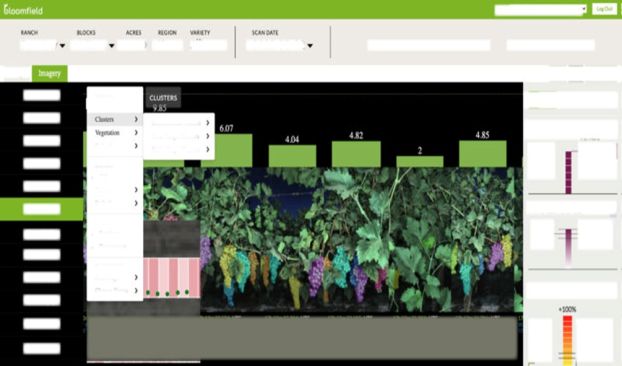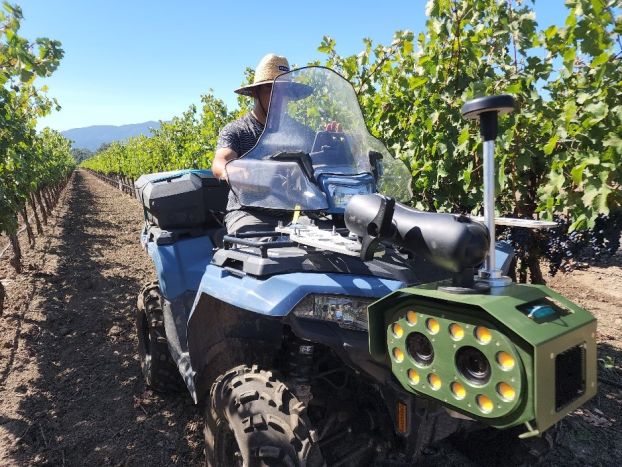 Credit: Bloomfield Robotics