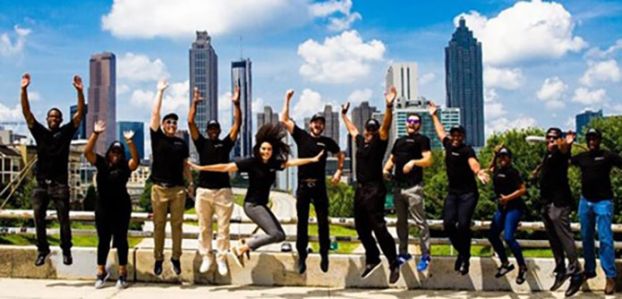 Credit: Carbice Corporation
Team: Carbice Corporation  |  Origin: Georgia  |  Participation: NSF I-Corps Participant, 2016
Carbice Corporation's core work was developed at Georgia Tech by 2017 NSF Waterman Award Winner Dr. Baratunde Cola. At the core of Carbice Carbon is the highest thermal conductivity material in the world — the carbon nanotube.
"Fundamentally, heat management is a barrier to innovation. The ever-increasing functionality (and power) of electronics, smaller and more complex packages, and the always connected nature of our world have all combined to place heat removal as one the most significant challenges to deploying new technologies. When electronics run too hot, they fail prematurely, sometimes catastrophically. Carbice Carbon is helping to solve all of these problems with our innovative new technology. Already, we have enabled new products to be launched, saved our customers hundreds of thousands of dollars in build costs and have been designed into several new satellite constellations that are breaking new ground in low-cost space exploration," said Craig Green, Chief Technology Officer and Vice President of Engineering, Carbice Corporation.
"I-Corps really helped us to refine our value proposition. We went into the program with a well-defined sense of what our initial products and markets would be, but the time speaking directly to end users during the customer discovery process taught us what features of our products added the most value and differentiation from the rest of the market. That enabled us to double down on perfecting and enhancing those features early in the product design cycle so that all of our products built on that competitive advantage," said Green.