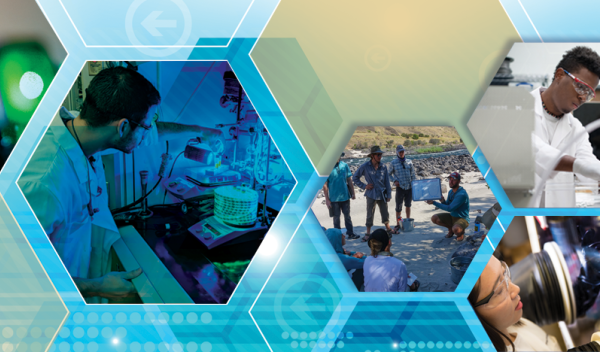 NSF announces $120 million in funding to create 4 new Science and Technology Centers
The U. S. National Science Foundation has announced a $120 million investment over five-year to support four new Science and Technology Centers (STCs). Since program inception in 1987, the STC: Integrative Partnerships program has supported exceptionally innovative, complex research and education projects that have opened up new areas of science and engineering and developed breakthrough technologies.  
"Scientific discovery is the engine that drives human progress and underlies all of the technologies that we benefit from today," said NSF Director Sethuraman Panchanathan. "NSF's Science and Technology Centers enable our most creative scientists and engineers to open new vistas of scientific inquiry and make the discoveries that will keep the U.S. in the forefront of scientific discovery. I am delighted to see the impressive originality in ideas and approaches in these new STCs and know they will have a tremendous impact." 
STCs conduct world-class research through partnerships among institutions of higher education, national laboratories, industrial organizations and other public or private entities, and via international collaborations, as appropriate. They provide a means to undertake groundbreaking investigations between disciplines and highly innovative approaches within disciplines. They also play a fundamental role in engaging, recruiting, retaining and mentoring next generation scientists and engineers from groups underrepresented in STEM. 
The new centers will support advances in fields ranging from cell biology and complex materials to new applications of sound waves and environmental change. Each awardee will receive approximately $6 million per year over a five-year period, with the possibility of continual funding for up to five additional years. In addition to these latest awards, NSF supports 13 active STCs across the U.S.  
The four Science and Technology Centers include:  
For more information about NSF's Science and Technology Centers, please visit nsf.gov.