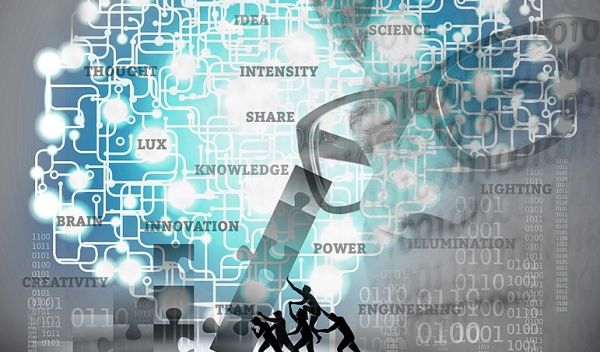 AI as mediator: 'Smart' replies help humans communicate during pandemic
Research on 'smart' replies has new relevance in times of social distancing
When an online conversation derails, participants might look to artificial intelligence to help them get back on track, Cornell University research shows.
Humans having difficult conversations said they trusted artificial intelligence systems -- the "smart" reply suggestions in texts -- more than the people they were talking to, according to the study, "AI as a Moral Crumple Zone: The Effects of Mediated AI Communication on Attribution and Trust," published online in the journal Computers in Human Behavior.
The National Science Foundation-funded research has new relevance, with most daily conversations taking place online because of social distancing.
"We find that when things go wrong, people take the responsibility that would otherwise have been designated to their human partner, and designate some of that to the artificial intelligence system," said Jess Hohenstein, an information scientist and the paper's first author. "This introduces a potential to take AI and use it as a mediator in our conversations."
For example, the algorithm could notice that things are going downhill by analyzing the language used and then suggest conflict-resolution strategies, Hohenstein said.
The study was an attempt to explore the myriad ways -- both subtle and significant -- that AI systems such as smart replies are altering how humans interact. Choosing a suggested reply that's not quite what you intended to say, but saves you some typing, might be fundamentally altering the course of your conversations -- and your relationships, the researchers said.
"Communication is so fundamental to how we form perceptions of each other, how we form and maintain relationships, or how we're able to accomplish anything working together," said co-author Malte Jung.
"This study falls within the broader agenda of understanding how these new AI systems mess with our capacity to interact," Jung said. "We often think about how the design of systems affects how we interact with them, but fewer studies focus on the question of how the technologies we develop affect how people interact with each other."
Added Wendy Nilsen, a program director in NSF's Directorate for Computer and Information Science and Engineering, "This technology enhances our understanding of the ways people communicate and is opening new means of having challenging conversations while still bringing people together."