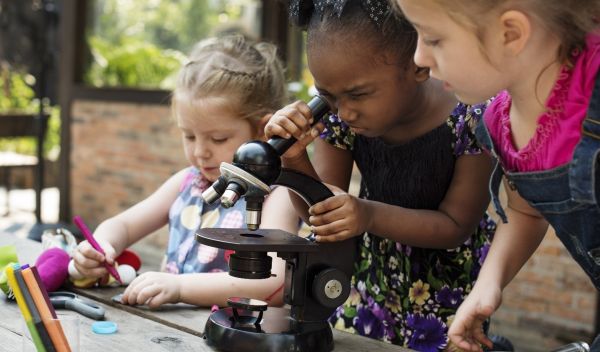 Citizen science inspires kids to take local action
Girl Scouts learn about the process of science, develop confidence in STEM and identify and address community problems
Researchers at North Carolina State University have found that a program designed to involve Girl Scouts in citizen science — in which members of the public can participate in scientific research — not only taught girls how to conduct research but motivated them to tackle scientific or environmental problems in their communities.
The findings, published in Environmental Education Research, demonstrate the impacts citizen science projects can have on participants, and offer lessons for other organizations on how to structure STEM-focused learning opportunities using citizen science. The U.S. National Science Foundation supported the effort.
"We've found that after participating in citizen science, students don't just learn more science content or about the process of science, or have better attitudes or trust in science," said study co-author Caren Cooper at NC State. "It can be the basis for motivating action."
The study evaluated the impact of a partnership between the Girl Scouts of the USA and SciStarter.org, an online hub for citizen science projects. Girls between the ages of 4 and 11 from more than 200 troops participated in a program called "Think Like a Citizen Scientist."
First, the Girl Scouts learned about making observations or predictions, collecting data and doing data analysis. Then they participated in a citizen science project and completed "Take Action Projects" in their communities such as installing recycling bins and creating gardens to attract native insects. Most girls (81%) chose projects addressing science or environmental topics, and many of the projects (66%) were designed to educate or inspire others.
"In the overwhelming majority of cases, we saw girls taking what they had done with citizen science and extending that in some way, such as in science literacy, promoting environmental goals like recycling, or providing habitat," said the study's lead author, Haley Smith at NC State.