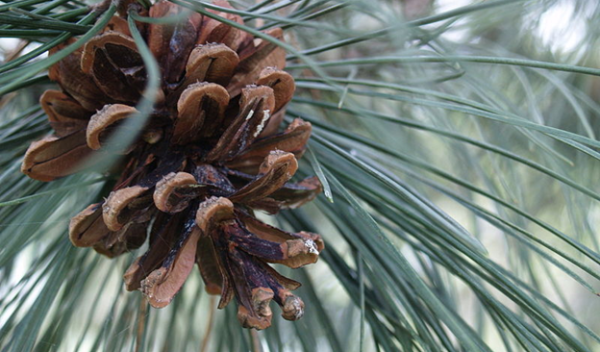 Forests' ability to regenerate after disturbances depends on seed production
Findings could boost recovery and replanting after disasters
A forest's ability to regenerate after devastating wildfires, droughts or other disturbances depends largely on seed production. Findings from two U.S. National Science Foundation-supported studies led by Duke University researchers could boost recovery and replanting after these disasters by providing foresters with new guidance on which tree species produce more seeds, and how their productivity can vary depending on location.
"Knowing which species produce more seeds and in which habitats helps us better understand how to manage for seed trees and optimize forest regeneration, especially in areas where seed is limited, like much of the Western U.S.," said James Clark, corresponding author on both papers, one in Nature Communications, the other in Ecology Letters.
The studies come at a time of growing concern about the ability of forests to recover from increasingly frequent and severe droughts and wildfires linked to climate change, and increased harvesting to meet growing human demand for wood and other timber products. 
"In addition to the conservation implications, this research will change our understanding of species coexistence at the community scale as well as species diversity globally," said Betsy Von Holle, a program director in NSF's Division of Environmental Biology.
Clark added that the findings, "which are the first to establish global patterns in tree seed production and to quantify how many seeds different species produce under different conditions, could be very useful for forest management and renewal initiatives worldwide."
The studies synthesize data on seed production for more than 700 species -- from the tropics to sub-Arctic regions -- and shed new light on how tree fecundity and seed supply contribute to forest regeneration and biodiversity in different climate zones, Clark said. That knowledge is essential to understanding the evolution of forest species and how they respond to losses.
One of the most unexpected findings is that trees in the wet tropics collectively produce 250 times more seeds than those in dry boreal forests. There are more big trees in the wet tropics and they produce, on average, 100 times more seeds than trees of the same size in boreal regions, which may explain why species interactions are so intense in tropical forests, Clark said.
Another key finding is that seed production is not constrained by seed size. That dispels a popular assumption that species that produce larger seeds must produce proportionately fewer of them and, as a result, be more susceptible to loss.
Knowing this information can help guide the replanting and management of many of the Western forests scotched by recent wildfires, Clark said.