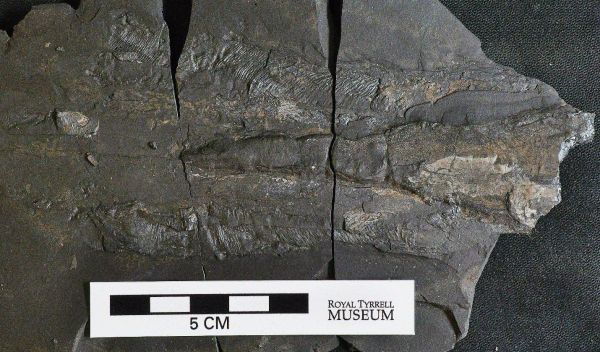 Fossils may need air to form
Presence of oxygen allows preservation and fossilization of remains
Some of the world's most exquisite fossil beds were formed millions of years ago during time periods when Earth's oceans were largely without oxygen.
That association led paleontologists to believe that the world's best-preserved fossil collections came from choked oceans. But NSF-funded research conducted by scientists at The University of Texas at Austin and colleagues has found that while low oxygen environments set the stage, it takes a breath of air to catalyze the fossilization process.
"The traditional thinking about these exceptionally preserved fossil sites is wrong," said lead author Drew Muscente of Cornell College in Mount Vernon, Iowa. "It's not the absence of oxygen that allows them to be preserved and fossilized. It's the presence of oxygen under the right circumstances."
The research was published in the journal Palaios.  Co-authors are Texas scientists Rowan Martindale, Brooke Bogan and Abby Creighton and University of Missouri paleontologist James Schiffbauer.
The best-preserved fossil deposits are rare and scientifically valuable because they contain soft and hard tissues, which preserve a greater variety of life from ancient ecosystems.
"You get a more complete picture of the animal and the environment, and those living in it," said Bogan.
The research examined the history of an exceptional fossil site located at Ya Ha Tinda Ranch in Canada's Banff National Park. The site is known for its cache of delicate marine specimens from the Early Jurassic –- such as lobsters and vampire squids with their ink sacs still intact -- preserved in slabs of black shale.
The NSF-supported work also includes mentorship opportunities for undergraduate and graduate students and career scientists, and development of a program to inform the public about past environmental changes on Earth.