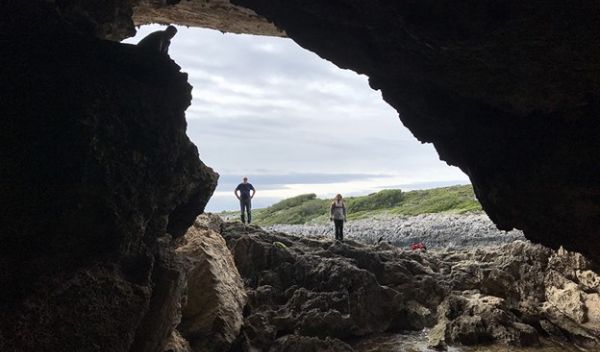 Geoscientists reconstruct 6.5 million years of sea level in the Western Mediterranean
Team used deposits in the caves of the Mediterranean island of Mallorca
The pressing concern posed by rising sea levels has created a need for scientists to predict how quickly the oceans will rise in coming centuries, researchers say. To gain insight into future ice sheet stability and sea level rise, new findings by University of South Florida geoscientists draw on evidence from past interglacial periods when Earth's climate was warmer than today.
To reconstruct past sea levels, the team used deposits known as phreatic overgrowths on speleothems, found in the caves of the Mediterranean island of Mallorca. The researchers determined that the vertical extent of these unique deposits corresponds with the amplitude of the fluctuating water table, said USF scientist Bogdan Onac. That information is providing a way to precisely measure past sea levels.
Other team members are affiliated with the University of New Mexico, University of Balearic Islands and Columbia University. The researchers' findings are published in the journal Scientific Reports. They documented the position and timing of sea level during key time intervals over the past 6.5 million years, for which global mean sea level estimates have been uncertain.
The U.S. National Science Foundation-funded study contributes to the understanding of past warm periods to gain insight into the magnitude and frequency of sea level rise, critical for scientists' ability to forecast and make recommendations on adapting to future global warming.
The researchers investigated samples between 800,000 years and 6.5 million years old. Using deposits from several Mallorcan caves, the scientists translated local sea levels into global mean sea level estimates.