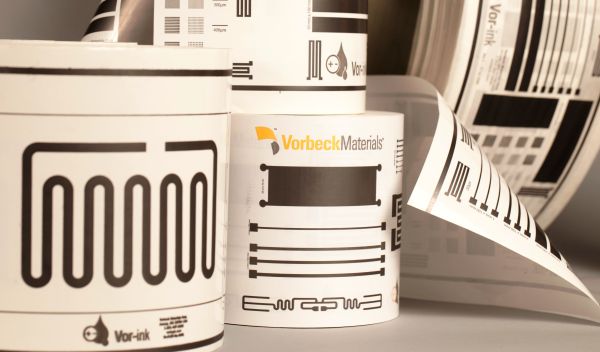 Graphene Technology Gaining a Foothold in the Marketplace
NSF grantee Vorbeck Materials, one of the first companies to produce graphene-based products, is expanding its operations
Nanotechnologies exist in the realm of billionths of a meter, with tolerances that push the limits of manufacturing, so it can be hard to imagine a factory that can turn out such products on a commercial scale.
And yet, the United States has created the right environment for nanomanufacturing to succeed here with its strong foundation in basic research and development, a skilled workforce and private and public investment support.
One nanotechnology--graphene--is relatively new to the nanomanufacturing sector, and NSF Small Business Innovation Research grantee Vorbeck Materials of Jessup, Md., is at the forefront of efforts to bring it to the marketplace.
Graphene--tiny sheets of carbon only one atom thick--materialized as a concept from research laboratories in the 1980s, but researchers only isolated the sheets as a unique two-dimensional material in 2004. Recently, graphene has emerged as a nanotechnology prized for its ability to conduct electricity and its exceptional durability and strength.
According to researchers at Vorbeck, the company's Vor-ink™ graphene-based conductive ink for electronics was first introduced at the Printed Electronics Europe 2009 tradeshow and was directly marketed and sold to customers there--making it one of the first (if not the first) graphene products to go to market.
Vor-inkis a type of conductive ink that allows circuits to be drawn or printed on a variety of substrate materials including paper, paperboard and polymer films. When compared to traditional industrial standards, it is a more economical way to lay down the modern printed circuit boards that are common in today's computer-enabled world.
Now, Vorbeck has announced plans for a second graphene factory in Pocomoke City, on Maryland's Eastern Shore, and they are expanding capacity at their existing Jessup production plant.
In January, Vorbeck demonstrated its technology at the 2013 International Consumer Electronics Show (CES) in Las Vegas, Nev., as part of the Eureka Park Tech Zone. Read more in the press release from NSF and see a video from AOL.
Vorbeck manufactures graphene using a process originally developed by researchers at Princeton University. The company's graphene-enabled products range from electrically conductive paints to high-performance batteries to high-security packaging for expensive retail items, and their unique conductive ink is used in high-volume printed electronics applications.
According to the "Handbook of Nanoscience, Engineering and Technology," the market for all nanomaterials has been booming, reaching about $300 billion worldwide by 2010--$110 billion in the United States alone. Of the more than 1,000 nanotechnologies manufactured worldwide in 2010, more than half were produced in the United States.
Vorbeck is adding to that growth with graphene products developed in part with the support of Phase I and Phase II National Science Foundation Small Business Innovation Research (SBIR) grants, U.S. Army SBIR contracts (contract 1 and contract 2), and private investment.
In order to support increased customer demand, Vorbeck accelerated scale-up plans, recently expanding Vor-ink™ capacity to over 40 tons per year by adding new real estate and production equipment to the company's Jessup, Md., facility.
For more on the NSF SBIR program, see NSF's Small Business Innovation Research (SBIR) and Small Business Technology Transfer (STTR) Program webpage.
For more on federally funded research in Maryland, visit Research.gov.