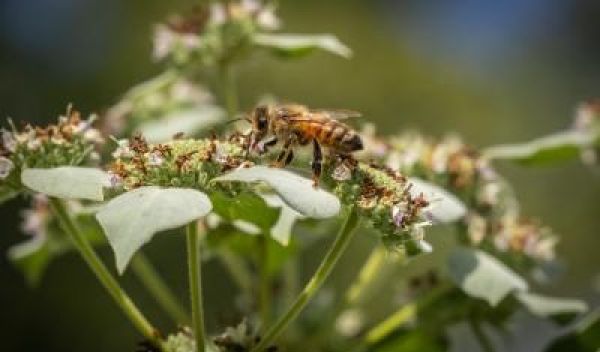 Insecticides are becoming more toxic to honeybees
Neonicotinoid seed treatments driving a dramatic increase in insecticide toxicity
Over the past 20 years, insecticides applied to U.S. agricultural landscapes have become significantly more toxic -- more than 120-fold in some Midwestern states -- to honeybees, according to National Science Foundation-funded researchers who identified rising neonicotinoid seed treatments in corn and soy as the primary driver of this change.
The study is the first to characterize the geographic patterns of insecticide toxicity to bees, and reveal specific areas of the country where mitigation and conservation efforts could be focused. The results appear in Scientific Reports.
According to Christina Grozinger, director of the Center for Pollinator Research at Penn State, this toxicity has increased during the same period in which widespread declines in populations of pollinators and other insects have been documented.
"Insecticides are important for managing insects that damage crops, but they can also affect other insect species, such as bees and other pollinators, in the surrounding landscape," she said. "It is problematic that there is such a dramatic increase in the total insecticide toxicity at a time when there is also so much concern about declines in populations of pollinating insects."
The most widely used family of insecticides in the world, neonicotinoids are commonly used as seed coatings in crops, such as corn and soybean. Some of the insecticide is taken up by the growing plants and distributed throughout their tissues, while the rest is lost to the environment.
This research is part of a larger project to investigate the various stressors impacting pollinator populations across the United States. One tool created by project scientists is Beescape, which allows users to explore the stressors affecting bees in their own communities.