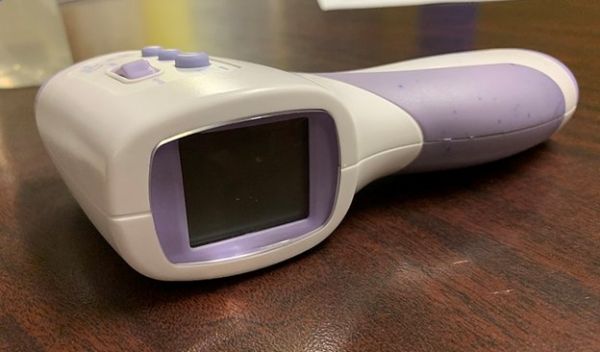 New technology uses body heat to power a wearable fever detector
Compact technology could make mass fever detection faster and cheaper
Researchers at Texas A&M University have developed battery technology that uses thermal energy from body heat to power a wearable device that detects fever. The unobtrusive device allows for rapid public temperature checks and accurate fever detection in large groups of people, saving time and resources. The team, funded by the U.S. National Science Foundation, published the results in Nature Communications.
"The fever detector can be distributed to many unspecified people at public places at a low price, and this technique could be helpful in the early and fast detection of fever commonly observed in a viral infection such as COVID-19, SARS, MERS or swine flu," said Choongho Yu.
"Thermal energy scavenging shows great potential since an output voltage can be obtained by a temperature difference supplied by the fever," said Yufan Zhang. "To visualize the temperature changes, an electrochromic fever detector has been fabricated and connected to the thermal energy harvester."
The team has started working on increasing the power output so the technology can be used in larger devices. The researchers plan to use thermal energy from the corrosion process of carbon steel electrodes in devices to generate power. The corrosion could generate enough energy to power a device for a decade or more, they said.
Fever detection is critical to reducing viral transmission and controlling outbreaks. This inexpensive and self-sustaining technology can reduce the scope and scalability concerns of fever detection among large groups of people, identifying fevers with immediacy and accuracy, according to the scientists.