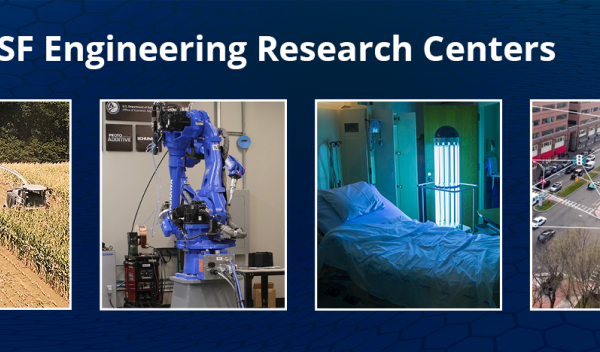 NSF announces 4 new Engineering Research Centers focused on agriculture, health, manufacturing and smart cities
Engineering discoveries and advances have the power to make transformational positive impacts on society. For decades, the U.S. National Science Foundation has been a steadfast supporter of research centers that integrate engineering with other disciplines, foster partnerships and champion innovation to create value and address national needs.
NSF announces the launch of four new Engineering Research Centers with an investment of $104 million over five years. The centers will transform technology for sustainable solutions that will impact agriculture, manufacturing, health and urban planning.
"For decades, NSF Engineering Research Centers have transformed technologies and fostered innovations in the United States through bold research, collaborative partnerships, and a deep commitment to inclusion and broadening participation," said NSF Director Dr. Sethuraman Panchanathan. "The new NSF centers will continue the legacy of impacts that improve lives across the nation."
The 2022 Engineering Research Centers are listed below.
"One strength of NSF Engineering Research Centers is their ability to bring interdisciplinary academic teams together in convergent research to identify novel approaches to thorny societal challenges," said Susan Margulies, NSF assistant director for Engineering. "With their unique testbeds and industry partners, the centers innovate and translate solutions that are effective and sustainable."
Since its founding in 1985, NSF's Engineering Research Center Program has funded 79 centers that receive support for up to 10 years. The centers build partnerships with educational institutions, government agencies and industry stakeholders to support innovation and inclusion in established and emerging engineering research.
Visit NSF's website and read about NSF Engineering Research Centers.