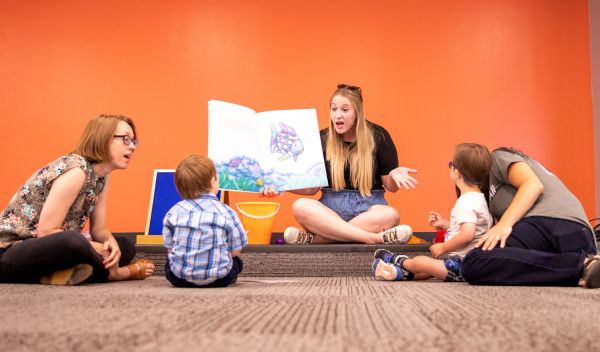 NSF announces new AI institute
The U.S. National Science Foundation announced a new artificial intelligence institute to focus on the speech language pathology needs of children. The need for speech and language services has been exacerbated during the COVID-19 pandemic due to a widening gap in services available to children. The AI Institute for Exceptional Education aims to close this gap by developing advanced AI technologies to scale availability of speech language pathology services so every child in need has access.  
The institute is supported by a $20 million grant from NSF and the Department of Education's Institute of Education Sciences to the University at Buffalo.  
"The AI Institute for Exceptional Education follows 18 already established NSF-led AI Institutes, an ecosystem of AI research and education in pursuit of transformational advances in AI research and development of AI-powered innovation," said NSF Program Director James Donlon. "We are happy to welcome this new team to the AI Institutes program." 
"We are eager to see how this team advances AI research to develop better solutions for children with specific speech-language needs, as well as their families and the US schools who serve them. This project is a great example of how we can harness the opportunities that AI technologies can offer to enhance the services that our Nation can offer the American people," said Fengfeng Ke, NSF Program Director. 
The institute will work toward universal speech and language screening for children. The framework, the AI screener, will analyze video and audio streams of children during classroom interactions and assess the need for evidence-based interventions tailored to individual needs of students. The institute will serve children in need of ability-based speech and language services, advance foundational AI technologies and enhance understanding of childhood speech and language development. 
Visit nsf.gov to learn more about the NSF National Artificial Intelligence Research Institutes program.