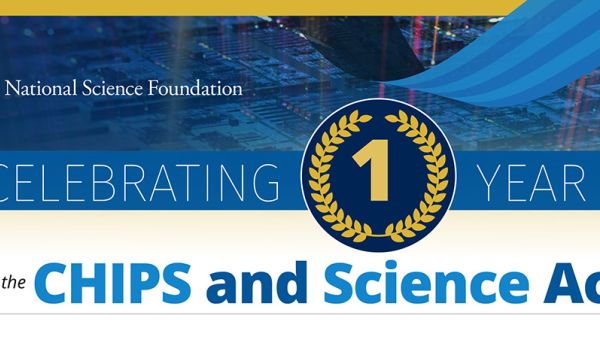 NSF Celebrates First Anniversary of CHIPS and Science Act
"For over 70 years, the U.S. National Science Foundation has advanced the frontiers of the full spectrum of science and engineering research and innovation. On August 9, 2022, President Biden signed into law the "CHIPS and Science Act," landmark bipartisan legislation establishing a bold vision for accelerating U.S. leadership in innovation. NSF is playing a key role in realizing that vision.
Bolstered by the historic investment Congress and the administration provided in the Fiscal Year 2023 appropriations legislation, NSF is working at speed and scale to accelerate technology, safeguard U.S. investments through enhanced research security, strengthen the discovery ecosystem, and invest in the U.S. STEM research and development and workforce enterprise to unleash opportunities for everyone and innovation everywhere."
- NSF Director Sethuraman Panchanathan