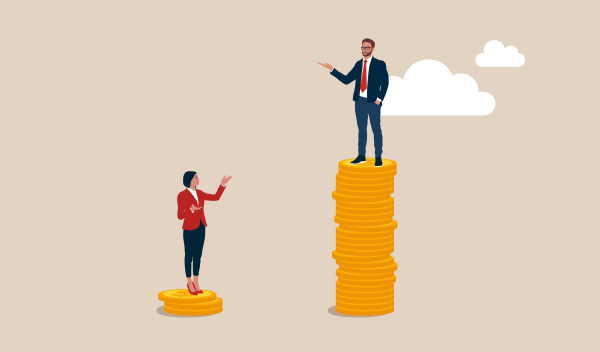 NSF congratulates laureate of the 2023 Nobel Prize in economics
Claudia Goldin wins the prize for tracking American women's labor participation over centuries, uncovering key drivers of gender differences in the labor market
The U.S. National Science Foundation congratulates Claudia Goldin on her 2023 Nobel Memorial Prize in Economic Sciences. Her groundbreaking research has given new insights into women's historical and contemporary roles in the labor market and reveals new patterns, identifies causes of change, and speaks to the main sources of why gender gaps remain.
The gender gap in earnings has decreased sharply since the 1980s. Still, even in countries that are considered the most equal, where women are more educated than men, women are less likely to work, and when they work, they earn less than men.
In the early 1980s, Goldin adopted a comprehensive approach to evaluating and explaining the sources of these differences in labor and in wages. After collating, correcting and analyzing over 200 years of U.S. historical data, she found that women's participation in the labor market did not have a simple upward trend over this period, but instead forms a U-shaped curve.
Until the second half of the 20th century, the gender wage gap could be explained by differences in education and occupational choices. However, more recently, equally educated women were often doing the same jobs and still earning less. Goldin showed that the bulk of these earnings differences between men and women in the same occupation happened after the birth of their first child. One of the central findings of Goldin's research is that differences in pay and labor force participation are due not to biological differences but to differences in the division of unpaid caregiving responsibilities between heterosexual couples.
"Understanding women's role in the labor market is critical for society," said Jakob Svensson, Chair, Economic Sciences Prize Committee 2023, during the Prize announcement. "If women do not have the same advantages and opportunities as men, or they participate on unequal terms, labor, skills, talent go wasted."
NSF is proud to have been able to support Goldin's research with eight awards beginning in 1975 and continuing for many years. In 1975, she was awarded her first NSF grant to study the evolution of women's labor force participation and since then, she has received seven additional NSF grants. Her most recent grant was awarded in 2018 for a study that investigated the sources and explored the complicated dynamics of the persisting gender earnings gap, which widens over the course of women's careers.
Goldin's research program is social science at its best and demonstrates how important it is to view drivers of social and economic change across long timespans to understand them. Her insights reach far outside the borders of the U.S., and similar patterns have been observed in many other countries.
"Today, we know far more about the underlying factors driving women's labor market outcomes as well as the barriers that need to be addressed, thanks to Claudia Goldin and her groundbreaking work," said NSF Director Sethuraman Panchanathan. 
To date, NSF has supported 68 Nobel laureates in the economic sciences and 262 Nobel laureates across the science categories.