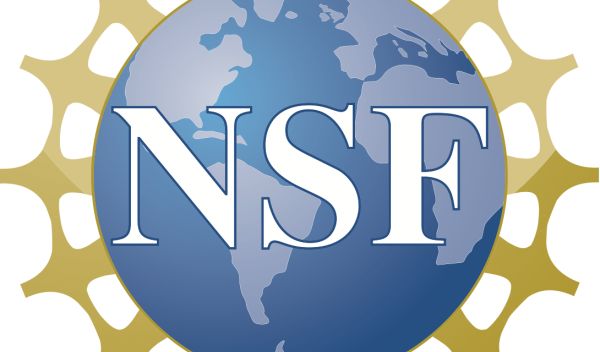 NSF creates new research security chief position
The National Science Foundation has appointed Rebecca Spyke Keiser to the newly created position of chief of research security strategy and policy as part of its continuing effort to ensure the security of federally funded research while maintaining an open international collaboration.
In this role, Keiser will be tasked with providing the NSF director with policy advice on all aspects of research security strategy. She will also lead NSF's efforts to develop and implement strategies to improve research security and the agency's coordination with other federal agencies and the White House.
NSF created the position as part of its response to the recommendations the independent science advisory group JASON presented to NSF in the study "Fundamental Research Security," published in December.
"The JASON report was clear that the U.S. science community faces threats to its longstanding position of openness and transparency of research and its results. Navigating this situation will require substantive engagement with the research community, intelligence agencies, oversight committees and law enforcement. Dr. Keiser will lead our engagement efforts," said NSF Director France Córdova. "All of us at NSF are taking this issue very seriously."
Keiser has served as leader of NSF's Office of International Science and Engineering since 2015, coordinating the agency's international strategy and managing internationally focused programs that further U.S. strategic research interests. Keiser has established relationships within the U.S. and international research communities, and U.S. security and intelligence agencies. Keiser has been a leader on NSF's international security work and is an advocate for an approach that relies on sharing information, strengthening ties and building trust with the research community.
"The challenges we face today are different from those of the past," said Keiser. "They're more complex and require us to very quickly define them, communicate them to our partners and address them. I'm gratified to see NSF serving as a leader in this area and look forward to helping us move forward."
NSF and other science agencies have worked for decades to foster openness, transparency and reciprocal international collaboration on basic research while keeping research secure. However, as the JASON report noted, a small group of governments -- notably China -- are attempting to benefit from the global research ecosystem without upholding those values.
Stakeholders across U.S. science and engineering are working to adapt to new threats, such as foreign talent recruitment programs that require beneficiaries to employ deceptive practices and circumvent research norms such as transparency and disclosure of financial support.
As NSF and its partners work toward solutions, the agency remains committed to a principle outlined in the JASON report: that these threats stem from the governments of China and other foreign nations, not from foreign-born scientists or those of foreign descent. Foreign-born scientists who train and work in the United States are critical to the health of our innovation economy.
The JASON report contains nine recommendations for action that NSF has been reviewing since December. NSF today published a response agreeing with those recommendations and noting where it has already taken action or plans to do so.
"NSF will continue to focus its efforts on both international collaboration and reinforcement of the tenets that support the success of the fundamental research enterprise," Córdova said.
The JASON report, NSF's responses and other resources about NSF's efforts to protect research while facilitating collaboration are available on the agency's website.