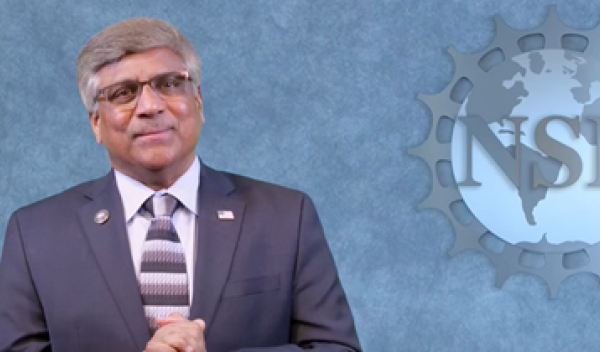 NSF Director participates in White House Asian American, Native Hawaiian and Pacific Islander Heritage Month Summit
U.S. National Science Foundation Director Sethuraman Panchanathan participated in the White House Asian American, Native Hawaiian and Pacific Islander (AA and NHPI) Heritage Month (WHIAANHPI) Summit on May 3, 2023. The event took place at George Washington University and the theme for this year's commemoration was "Visible Together."
"Every day, Asian Americans, Native Hawaiians and Pacific Islanders make important contributions to our nation's STEM communities and the overall growth of our country," said Director Panchanathan during prerecorded remarks at the event. "I am honored to join you today in celebrating these achievements and recommitting ourselves to ensuring that opportunities are available everywhere, for everyone. Only through diversity, accessibility and inclusion can we unleash the full potential of all Americans throughout the United States and build a better, brighter future for all."
Attendees participated in breakout sessions and roundtable discussions about how to continue striving for more representation, leadership in public service, and advancing equity and inclusion for AA and NPHI communities.
Co-hosts and representatives from the Congressional Asian Pacific American Caucus spoke at the event, and the keynote address was delivered by a representative from the White House Office of Public Engagement.
Asian American, Native Hawaiian, and Pacific Islander Heritage Month calls attention to the vast and diverse diaspora and rich heritage of these cultures and shines light on these often overlooked populations.