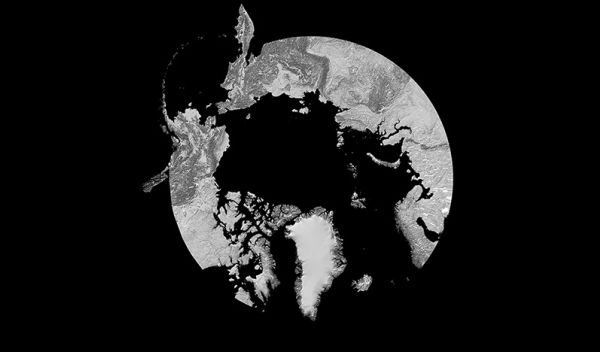 NSF, NGA and NRO extend ArcticDEM availability until 2032
The U.S. National Science Foundation, the National Geospatial-Intelligence Agency (NGA) and the National Reconnaissance Office (NRO) have finalized an agreement to provide continued public access to historical and new digital elevation models created using commercial imagery collected over the Arctic and Antarctic.
A digital elevation model is a 3D representation of a terrain's surface, created from terrain elevation data. Analysis can be done on digital elevation models to determine or detect changes in topography over time, including the effects of climate change, which are amplified at the poles.
Under this agreement, the NRO modified its existing Electro-Optical Commercial Layer contract with Maxar to allow the company to provide the U.S. government with long-term access to this regional imagery to create digital elevation models which are used to quantify characteristics of a land surface. The Arctic and Antarctic digital elevation models cover nearly all land from 60 degrees north and 60 degrees south latitude, except Alaska.
The agreement also allows NGA to share the imagery with NSF-funded university partners to update NSF's ArcticDEM and Reference Elevation Model of Antarctica projects for the full 10-year duration of the contract, currently scheduled to end in 2032.
The digital elevation models will be available on NSF's Polar Geospatial Center website at the University of Minnesota through ESRI's ArcGIS platform, enabling a wide variety of geographic information systems, remote sensing, climate and mapping research use cases across the polar science community. They will also be publicly available via NGA's website.
Digital elevation models are critical to not only informing scientific research on climate change, such as waterflow and land mass movement, but also helping the U.S. government understand the geopolitical dimensions of the region as five countries lay claim to overlapping areas.