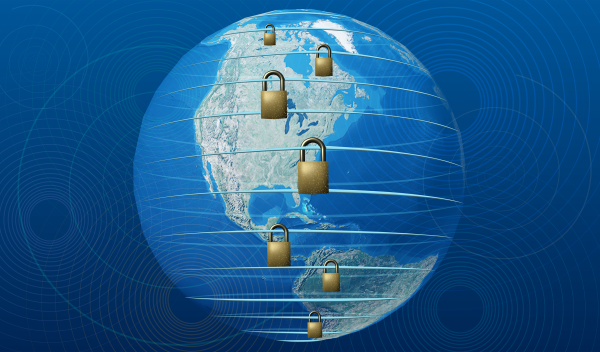 NSF renews cybersecurity workforce development projects
The U.S. National Science Foundation CyberCorps® Scholarship for Service program is renewing funding for seven academic institutions, providing more than $24 million over the next four years. These awards build on a prior investment of $29 million announced early this year. This funding supports the development of a robust and resilient cybersecurity workforce by addressing the unique challenges around recruiting and retaining cybersecurity professionals for careers serving local, state, federal or tribal governments.  
"Cybersecurity is critical to our nation's economic and national security. Through this program, NSF has helped more than 4,500 students get the degrees they need to be part of the cybersecurity workforce and helped them give back through public service," said NSF Director Sethuraman Panchanathan. "With this announcement, NSF reaffirms its commitment to invest in institutions that have demonstrated exceptional success and innovative advancements to their existing projects with the aim of fostering a robust workforce and growing interest in cybersecurity careers." 
For over 20 years, the CyberCorps SFS program has played a critical role in developing the U.S. cybersecurity workforce and aligns with the White House's newly released "National Cyber Workforce and Education Strategy: Unleashing America's Cyber Talent." To keep America secure and unleash the next generation of American innovation, we must drastically scale up the cybersecurity workforce to fill the hundreds of thousands of cyber vacancies across the country. This strategy aims to meet national security objectives by providing American workers and the next-generation workforce with the opportunities and skills development to pursue good paying middle-class jobs.   
Awardees are part of 98 institutions participating in the CyberCorps SFS program across 39 states as well as the District of Columbia and the commonwealth of Puerto Rico. They represent the diversity of NSF investments across geographic and racial demographics, including historically Black colleges and universities and universities in EPSCoR jurisdictions. Nearly all of the students that previously participated in the seven awarded programs have received placements in federal cybersecurity positions, demonstrating NSF's dedication to reaching the "missing millions" and bolstering the cybersecurity workforce pipelines.  
The 2023 awardees are: 
These projects will support the education, recruitment and development of future cybersecurity professionals, ensuring a future-ready, robust and inclusive cybersecurity landscape that can meet the evolving challenges of our digital age. Students will receive practical experiences and professional development opportunities to support their transition into cybersecurity careers. 
More information about the NSF CyberCorps® Scholarships for Service program can be found at nsf.gov.