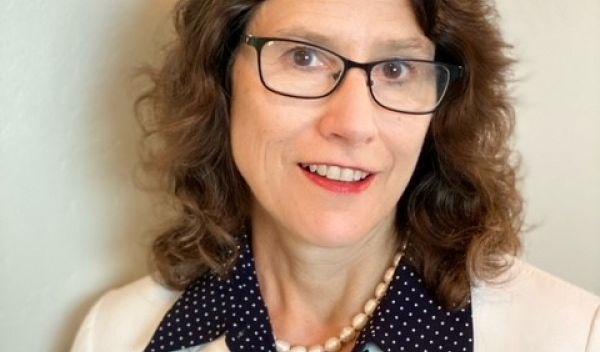 NSF selects Alexandra Isern as assistant director for geosciences
The U.S. National Science Foundation has selected Alexandra Isern to be the next assistant director of its Directorate for Geosciences, or GEO. She has spent the last 20 years at NSF serving in various roles within three divisions of the directorate, including leading the Surface Earth Processes and Antarctic Sciences Sections and serving a two-year stint with the National Science Board.
Isern had been serving as acting assistant director since June. Prior to that appointment, she served as the deputy assistant director for geosciences and as section head of the directorate's Antarctic Sciences Section, where she led the section in formulating and implementing research objectives and managed administrative, fiscal and personnel issues.
Prior to her time at NSF, Isern was a program officer for the Ocean Studies Board and the Board on Atmospheric Sciences and Climate at the National Academies of Science, Engineering and Medicine. She also was a lecturer in marine science and geology at the University of Sydney in Australia.
"Dr. Isern is an intellectual thought leader who brings a wealth of ideas to advance the Geosciences Directorate into the future," said NSF Director Sethuraman Panchanathan. "I am thrilled that Alex will bring her vast experience, breadth of knowledge, and teamwork skills to the leadership team as we work to solve global grand challenges."
GEO supports basic research that advances the understanding of the global environment through the interdisciplinary study of the atmospheric, Earth, ocean, and polar sciences. Basic research supported by GEO enables preparation for and subsequent mitigation of, or adaptation to, natural environmental hazards such as earthquakes, tornados, hurricanes, tsunamis, drought, solar storms, and other disruptive natural events. As the primary U.S. supporter of fundamental research in the polar regions, GEO provides interagency leadership for U.S. polar activities as well.
"I'm honored to accept this incredible opportunity to help lead a directorate that provides nearly 64% of the federal funding for basic research at academic institutions in the geosciences," Isern said. "I'm excited to see what our talented team will do next."
Isern received her bachelor's degree in geology from the University of Florida, her master's in oceanography from the University of Rhode Island, and her doctorate in geochemistry from the Swiss Federal Institute of Technology, Zurich. Her research primarily focuses on climate-driven evolution of carbonate platforms and reefs and entailed extensive field experience.
Isern will begin her appointment on July 19.