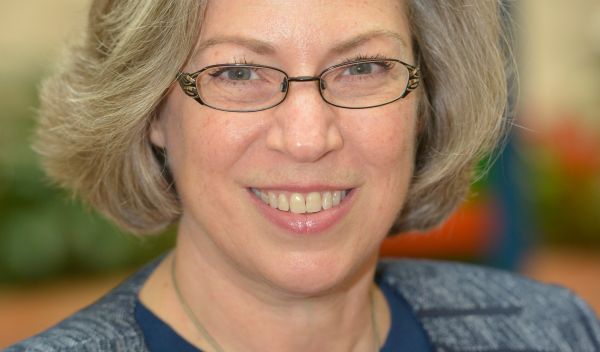 NSF selects Joanne Tornow to head its Biological Sciences directorate
The National Science Foundation (NSF) has selected Dr. Joanne Tornow to serve as head of the Directorate for Biological Sciences (BIO).
Tornow has served with NSF for nearly two decades, with a career that has ranged from program management to the highest levels of NSF leadership and strategic development. Her work at NSF has been marked by a focus on accountability, and on supporting cross-disciplinary, convergent research that draws on the strengths of scientists and engineers across multiple fields to solve problems. Recently, she led the transition of NSF from its old headquarters in Arlington to its new, state-of-the-art building in Alexandria, Virginia.
"Dr. Tornow is an experienced manager who brings a wealth of knowledge to BIO and the NSF leadership team," said NSF Director France Córdova. "Joanne has spent the past year leading BIO in an acting capacity and has already demonstrated that this critical component of NSF is in good hands. I look forward to seeing BIO's progress under her leadership."
BIO supports fundamental research that enhances understanding of life in all its forms and increases our knowledge of how complex systems operate and interact. NSF-funded discoveries, from the revolutionary CRISPR genome editing tool to unearthing a new branch on the tree of life with archaea, advance other scientific disciplines, enhancing existing fields and creating new ones. Awards made through the BIO directorate help fill gaps in the tools, methods, and theories at the heart of the most pressing questions in biological sciences.
"I fell in love with biology in the 9th grade and have been a biologist ever since. I have a long history with the BIO directorate, a place that was my first home at NSF and one of my favorite places to work," Tornow said. "I am honored to lead BIO at a particularly exciting time of discovery across the spectrum of the biological sciences."
Tornow has a rare depth and breadth of experience with NSF, thanks to a career path that has taken her through many parts of the agency.
Tornow joined NSF in 1999, originally working as a program director in BIO managing programs that support work in the field of gene and genome systems. She spent the next several years serving in a variety of positions where she helped shape policy for award programs and NSF as a whole. Those included five years as senior adviser for strategic planning in BIO; two years heading BIO's Molecular and Cellular Biosciences division; two years as deputy assistant director for NSF's Social, Behavioral and Economic Sciences directorate (SBE); and a year as acting head of SBE.
During her time with SBE, Tornow chaired the then-new NSF Independent Research and Development (IR/D) Council, an integral part of NSF's efforts to provide its scientific staff with professional development opportunities. She helped guide the council's adoption of process improvements and internal controls, putting it on a path to sustainability.
In 2014, Tornow was appointed as head of NSF's Office of Information and Resource Management (OIRM). In this position, Tornow was tasked with leading the agency's relocation while at the same time managing the 600 people who provide critical administrative support functions. Under her leadership, NSF overcame schedule and budget challenges, and managed the six-week process of moving all staff and physical infrastructure between buildings, with minimal impact on day-to-day operations.
She has been serving as acting BIO head since January 2018. She begins her work as official assistant director leading BIO this month.
Tornow received her bachelor's degree in biology from Rutgers University in 1979 and her Ph.D. in human genetics from Yale University in 1983. Prior to coming to NSF, Tornow served on the faculty at Portland State University and the University of Southern Mississippi, where she attained tenure. Her research background is in molecular biology and genetics, focusing on the regulation of gene expression in eukaryotic systems.