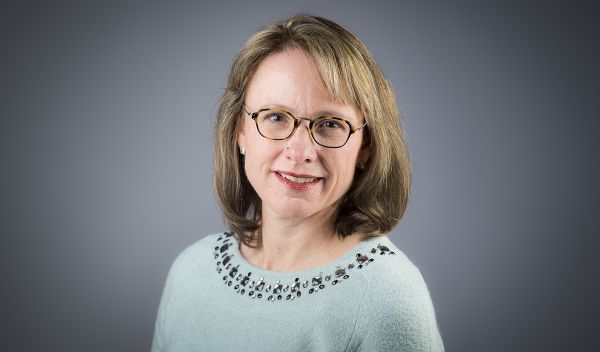 NSF selects Kendra Sharp to lead the Office of International Science and Engineering
Sharp has been a faculty member in mechanical engineering at Oregon State University since 2010 and held the Richard and Gretchen Evans Professorship of Humanitarian Engineering from 2015 to 2020. Her research and teaching interests include design for international development, applications of technology in humanitarian engineering, and sustainable water and energy systems. Sharp founded and directs the school's humanitarian engineering program. She also serves as the university's Senior Advisor for Global Affairs, providing leadership for the development and implementation of strategic initiatives in internationalization and global engagement at OSU, and as Associate Vice Provost for Faculty Development.
"Dr. Sharp's commitment to strong global partnerships to address grand challenges and the belief that international collaboration is important to solve humanitarian issues fit perfectly with the mission of the Office of International Science and Engineering," NSF Director Sethuraman Panchanathan said. "Her commitment to applying science and engineering expertise to create a better future for all will strengthen NSF's role as a national and international leader in fundamental research."
OISE collaborates internationally to advance the U.S. economy; enhance the nation's security; give the U.S. the competitive edge to remain a global leader; and advance knowledge and global understanding. In addition, the office provides expert analysis and policy recommendations by leveraging a diverse network of relationships with interagency and international partners.
In her role as OISE head, Sharp will focus on increasing access for U.S. principal investigators to engage in global research that addresses pressing challenges; building greater capacity for U.S.-based students and faculty to access training and other opportunities in science diplomacy; developing and supporting robust collaborations between international universities or university consortia; and collaborating with other federal agencies.
"I have long been driven to address challenges such as access to clean water or clean energy, climate change, food security and more through my own international research, education and engagement efforts," Sharp said. "Leading an internationally focused organization at NSF offers an opportunity to continue my service on a truly national and international scale."
Sharp has extensive international research and teaching experience, including as a visiting researcher at the Delft University of Technology in The Netherlands; a Visiting Erskine Fellow at the University of Canterbury in New Zealand; and as part of the organizing and instructional teams at multi-week international development design summits in India, Pakistan and Thailand. Sharp also led OSU's participation in the United States Agency for International Development-funded Partner Center of Advanced Studies in Energy with Arizona State University and two universities in Pakistan.