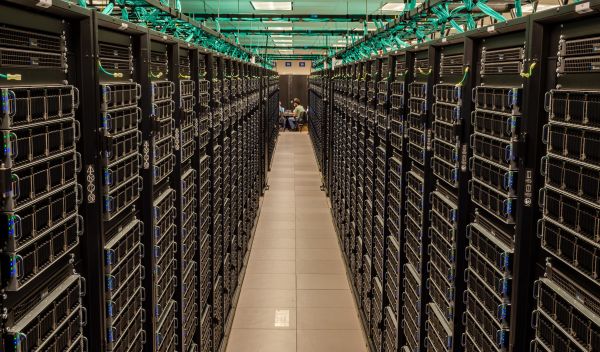 NSF-supported Frontera named 5th fastest supercomputer in the world
Leadership-class system tops all academic supercomputers
The NSF-supported Frontera supercomputer at the Texas Advanced Computing Center earned the number-five spot on the Top500 list, which ranks the world's most powerful non-distributed computer systems twice a year.
Located at The University of Texas at Austin, Frontera is the fastest university supercomputer in the world. To match what Frontera can compute in just one second, a person would have to perform one calculation every second for about a billion years.
"Many of the frontiers of research today can only be advanced using computing," said TACC Executive Director Dan Stanzione. "Frontera will be an important tool to solve Grand Challenges that will improve our nation's health, well-being, competitiveness, and security."
Supported by a $60 million NSF award, Frontera will provide researchers with the most advanced capabilities for science and engineering when it goes into full operation later this summer.
"Frontera will provide scientists across the country with access to unprecedented computational modeling, simulation, and data analytics capabilities," said Jim Kurose, NSF assistant director for Computer and Information Science and Engineering. "Frontera represents the next step in NSF's more than three decades of support for advanced computing capabilities to ensure that the U.S. retains its global leadership in research frontiers."