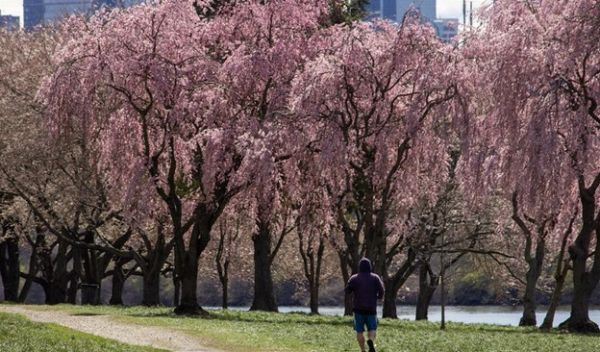 Parks not only safe, but essential during the pandemic
Researchers studied park use in Philadelphia and New York during COVID-19
Parks played an important role for people seeking respite from the toll of social isolation during the pandemic, and according to U.S. National Science Foundation-funded research from Drexel University, they did so without increasing the spread of COVID-19.
The study looked at how people used 22 parks in Philadelphia and New York during the height of the pandemic, and it found no strong correlation between park use and the number of confirmed cases in surrounding neighborhoods.
Researchers working on the study surveyed park visitors over a three-month period, May to July 2020, at small and midsize parks in New York and Philadelphia and compared park usage numbers to rates of COVID-19 transmission in the areas directly surrounding the parks. The results are published in the Journal of Extreme Events.
"Despite early speculation that parks could become gathering points for large groups of people and contribute to transmission of COVID-19, our research did not find a strong correlation between COVID-19 cases in neighborhoods near parks and the number of people using them," said Franco Montalto, who led the research team.
The scientists selected 22 small, urban parks, 15 in Philadelphia and seven in New York City, located in or near neighborhoods representing a variety of levels of relative population density and vulnerability according to census data and the CDC's Social Vulnerability Index -- a tool that uses census data to identify communities that could need support during natural disasters and crisis situations. This allowed the team to account for these factors when examining the possibility of a link between park use and COVID-19 transmission.
What the researchers found is that, regardless of city or social vulnerability of the adjacent neighborhoods, in areas that were more densely populated, parks tended to see more use. But this increased usage did not equate to higher transmission of COVID-19 -- which was more closely associated with the vulnerability of the neighborhoods, according to the study.
Bruce Hamilton, a program director in NSF's Directorate for Engineering said that "the research may be helpful in guiding people who yearn to visit a park to seek relief from what may in some cases be near-confinement indoors during the pandemic."