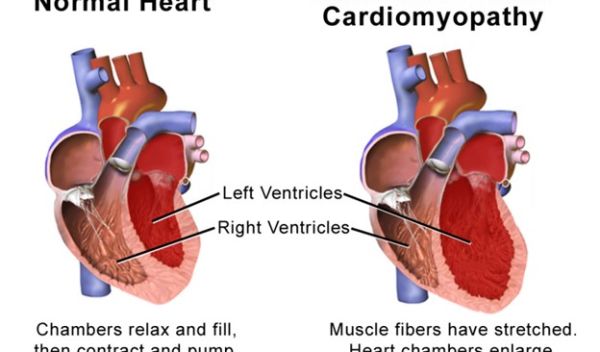 Researchers develop 3D model to predict abnormal heart rhythms
Individualized models could improve arrhythmia treatment for patients with genetic heart disease
U.S. National Science Foundation researchers at Johns Hopkins University have developed a personalized 3D heart modelling technique that can accurately predict abnormal heart rhythms, or arrhythmia, in patients with hypertrophic cardiomyopathy, a genetic heart condition. The findings were published in eLife.
"There are ways to predict which patients are at risk of developing heart arrhythmias and who might benefit from a defibrillator, but these methods are not highly accurate," said co-author Ryan O'Hara. "We wanted to develop a more accurate and personalized approach for predicting abnormal heart rhythms in patients with hypertrophic cardiomyopathy."
The team combined two methods to construct exact digital replicas of human hearts, with scars and flaws. When the team tested the success of the 3D models in predicting arrhythmias, the models had an 80% accuracy rate.
"This is a substantial improvement over currently used prediction techniques, which are only accurate about half the time," O'Hara said.
"If our technology is shown by larger studies to be superior to existing prediction methods, then it could help ensure that patients at high risk of heart arrhythmia receive a defibrillator or other appropriate intervention," said co-author Natalia Trayanova. "It could also ensure that patients who are unlikely to benefit are spared the risks of implantation."
The personalized modelling approach could be used to predict the outcome of defibrillator use on patients with hypertrophic cardiomyopathy and determine optimal treatments for a wider range of cardiac conditions.
This research was made possible through the NSF Graduate Research Fellowship Program and reflects NSF's ongoing commitment to creating research opportunities that advance  innovations in science and engineering.