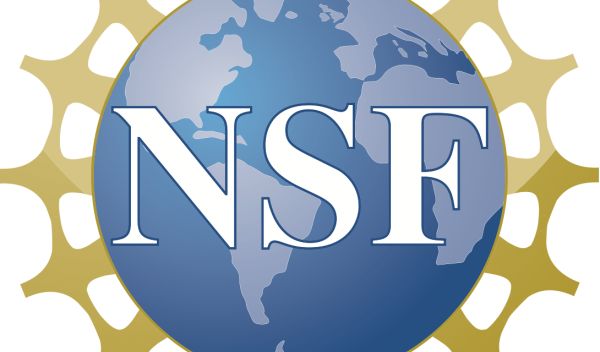 Statements on Sethuraman Panchanathan's nomination as NSF director
On December 18, 2019, President Donald J. Trump announced his intention to nominate Dr. Sethuraman "Panch" Panchanathan to serve as the 15th director of the National Science Foundation (NSF). Dr. Panchanathan has been a member of the National Science Board, which establishes NSF policy and advises both the agency and the president, since 2014. Currently, Dr. Panchanathan leads the knowledge enterprise development at Arizona State University (ASU), which advances research, innovation, strategic partnerships, entrepreneurship, and global and economic development at ASU.
Panchanathan is a Fellow of the National Academy of Inventors (NAI), and a Fellow of the Canadian Academy of Engineering. He is also the Fellow of the Institute of Electrical and Electronics Engineers (IEEE), and the Society of Optical Engineering (SPIE). He is currently serving as the Chair-Elect in the Council on Research (CoR) within the Association of Public and Land-grant Universities (APLU). Panchanathan was the editor-in-chief of the IEEE Multimedia Magazine and is also an editor or associate editor of many other journals.
Panchanathan would succeed Dr. France Córdova when her six-year term as NSF director ends in 2020. NSF director is a Senate-confirmed position.
Dr. Córdova issued the following statement:
"For five years, Dr. Sethuraman Panchanathan has been a bold, energizing presence on the National Science Board and he was a leader in every sense of the word in the research community prior to that. I was delighted to learn that the White House named him as nominee to serve as the next director of the National Science Foundation. This position requires the ability to connect with all stakeholders in the U.S. science and engineering community, walking the fine line between serving and leading. Panch has the character and knowledge that make him an ideal fit for the job. As my own term draws to a close, I am heartened at the idea of Panch as my successor."
National Science Board Chair Dr. Diane L. Souvaine issued the following statement:
"I'm delighted by the President's nomination for NSF Director. It's been a privilege to have worked with Dr. Panchanathan for the past five years, and I know he is drawn to public service for the right reasons -- a passion for our country and how our discoveries and innovations can make the world a better place. His leadership at Arizona State University has been key to their growth and emergence as an innovator in higher education, especially in terms of partnerships and entrepreneurship. He is the best kind of disruptor, one who understands that the best way to predict the future is to invent it. In working together with the National Science Board, I have been impressed with his care for and understanding of the National Science Foundation's unique mission. I saw the same qualities in our current Director, Dr. France Córdova, and they have underpinned her exceptional leadership."