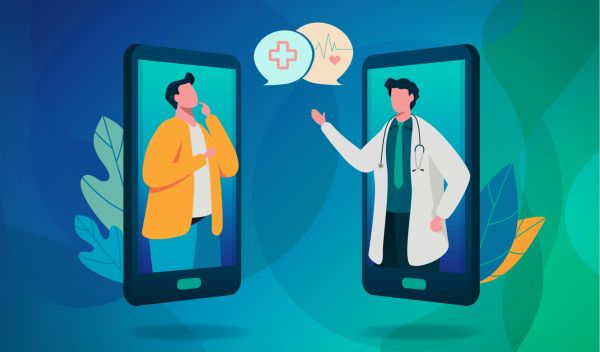 Telemedicine transforms response to COVID-19 pandemic at NYU
Study shows that virtual urgent care appointments increased by more than 600%
A rapid increase in "virtual" medical visits during the COVID-19 pandemic could transform the way physicians provide care in the United States, according to a new National Science Foundation-funded study led by researchers at New York University's Grossman School of Medicine.
The findings, published in the Journal of the American Informatics Association, capture the largest experience to date of the speed, scale and rapid expansion of video-enabled visits in varied and diverse settings.
Between March 2 and April 14, virtual urgent care visits at NYU Langone Health grew by 683% and non-urgent virtual care visits grew by an unprecedented 4,345% -- more than 43 times the previous rate -- in daily averages.
"The pandemic created an urgent need to divert patients from in-patient care and prevent the flooding of our emergency rooms beyond capacity," said Devin Mann, a physician at NYU Langone Health and the study's lead author. "Through telemedicine, we pushed the frontlines to locations far from our hospitals and doctor's offices."
In recent years, telemedicine's growth has been incremental, used by only 8% of Americans in 2019, according to the researchers. Outside of rural medicine and prior to COVID-19, there were few compelling reasons to replace in-person care.
"This very timely investigation reveals the untapped potential of video-enabled telemedicine, not just on the COVID-19 crisis but on a broad range of national health needs," says Ruyan Guo, a program director in NSF's Directorate for Engineering. "It illustrates how NSF-funded research informs the community at large on the benefits of healthcare augmented by digital technology."
Added Oded Nov of the NYU Tandon School of Engineering, the study's senior author, "The number of providers and patients who experienced telemedicine for the first time increased dramatically, facilitating transformation of technologies and work practices across multiple medical specialties. An important question going forward is how much this will continue beyond the COVID pandemic."