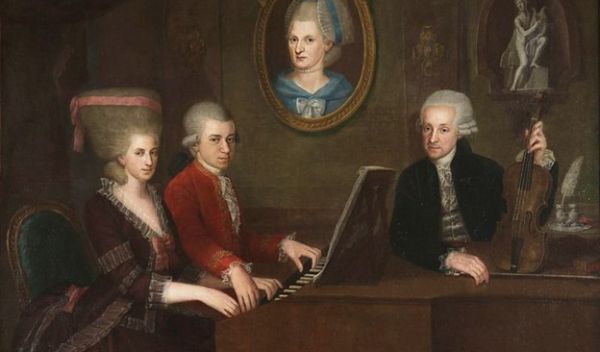 Using Mozart to treat medication-resistant epilepsy
Music can reduce electrical activity surges in some patients
Researchers at Dartmouth University working on a program funded by the U.S. National Science Foundation are examining the effects of listening to Mozart on epilepsy patients resistant to medication. Data from the study indicates that controlled exposure to this stimulus might modulate electrical activity in the frontal cortices of the brain. 
The findings have potential for an intervention that is noninvasive and can help patients who experience suboptimal outcomes with pharmaceutical therapeutics. 
Participants in the study listened to 15- to 90-second audio clips while an EEG measured their electrical brain activity. Data revealed that listening to between 30 and 90 seconds of Mozart's composition Sonata for Two Pianos in D Major, or Mozart K448, correlated with a significant reduction in the amount of epilepsy-associated electrical activity spikes in the brain. The left and right frontal cortices that regulate emotional responses recorded the most profound impact.
After more than 30 seconds of exposure to the music, participants experienced what is termed the "Mozart K448 Effect," a reduced level of epileptiform activity. Lengthy and repeated exposure produced activity in the frontal cortices that could be triggered by a positive reaction to stimulation. The findings suggest that positive emotional responses intensify the effects of K448.
The results were published in the journal Scientific Reports. 
Chinonye Whitley, a program director in NSF's Office of Integrative Activities, said that  "these researchers, who are also supported by an NSF EPSCoR award that involves 12 research labs, aimed to advance our understanding of the brain's ability to maintain focus in normal and damaged systems."