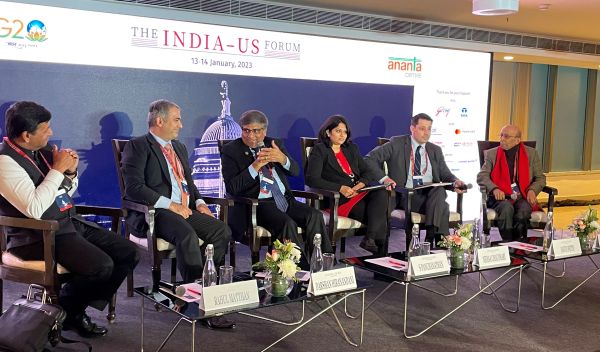 This week with NSF Director Panchanathan
International partnerships — grounded in integrity, transparency and reciprocity — have the power to strengthen and scale collaborations to create powerful global innovation systems.

Today, on January 13, NSF Director Sethuraman Panchanathan attended the Indian-U.S. Forum and the "Trustpolitik: Making partnerships go beyond interests" session to discuss how partnerships lead the way to possibilities, progress and prosperity, and to explore new opportunities to tackle global challenges cooperatively.

Over the past five years, NSF has invested $146 million in more than 200 awards that involve collaborative activities with scientists, engineers and educators from India, including 35 awards funded in 2022 through NSF's Directorate for Computer and Information Science and Engineering, Directorate for Engineering, and the Office of International Science and Engineering.

At the Indian-U.S. Forum, Director Panchanathan continued to reaffirm the steadfast commitment to building a foundation of strong partnerships across nations, governments, agencies and industries. By combining efforts, high-impact collaborations in key areas such as artificial intelligence, agriculture, energy, climate change and more, enable global communities to tackle the unknown challenges of tomorrow.