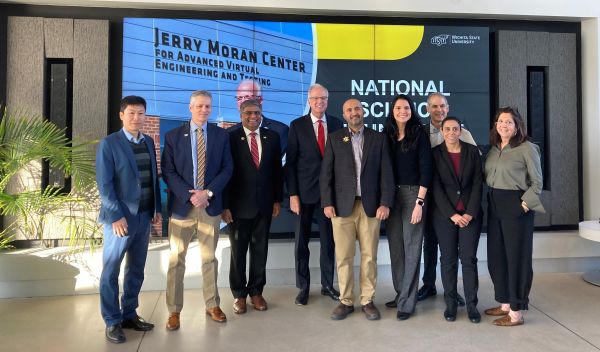 This week with NSF Director Panchanathan
Researchers, faculty and students who work side by side at higher education institutions can drive science and engineering to new heights of success.
Today, on January 20, NSF Director Sethuraman Panchanathan made his way to Kansas at the invitation of Sen. Jerry Moran to visit Wichita State University, WSU Tech and Pittsburg State University. From advancing the manufacturing of renewable and recyclable polymers to human-agent teamwork in the aerospace industry, these schools are applying impactful real-world learning experiences for students to shape the #STEM enterprise future. 
When robust innovation ecosystems exist in every community across the country, we can ensure that our national science, technology and engineering aspirations remain at the vanguard of competitiveness.
Moreover, by increasing investments in research, technology and STEM education, we can build a diverse and equitable STEM workforce trained and ready to create groundbreaking innovations and spur economic growth and prosperity for all.