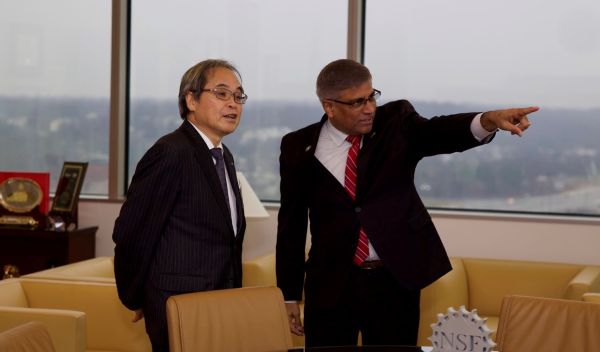 This week with NSF Director Panchanathan
NSF's mission to advance innovation anywhere and opportunities everywhere is the driving component in Director Sethuraman Panchanathan's day-to-day work, continuing to build upon the bedrock of fundamental research made possible by over 70 years of NSF investments. And this week was no different.

The director hosted the White House Office of Science and Technology Policy Director Arati Prabhakar for a Fireside Chat — together, they reaffirmed a deep commitment to tapping the unlocked potential of the millions missing from the nation's STEM enterprise.

Director Panchanathan also met with the Japan Science and Technology Agency President Kazuhito Hashimoto, focusing on developing an international partnership that can expand the frontiers of science and discovery and propel the entire scientific global community into the future.