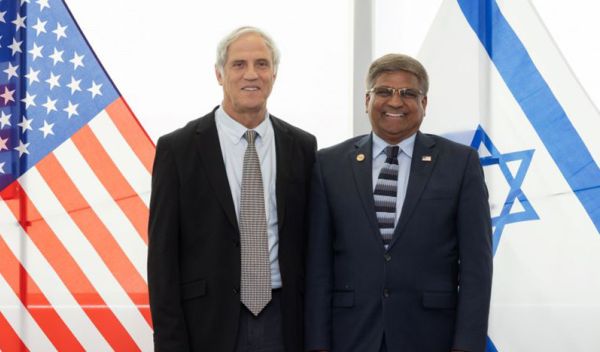 This week with NSF Director Panchanathan
This week, NSF Director Sethuraman Panchanathan welcomed Chief Scientist of Israel's Ministry of Innovation, Science and Technology Avi Domb. Discussions centered on shared priorities and strengthening and scaling the innovation capacity of both nations. Israel is a key international partner of NSF, with a longstanding collaboration with the U.S.-Israel Binational Science Foundation, focused on promoting scientific relations between the U.S. and Israel by supporting collaborative research projects.
Director Panchanathan also attended the White House Congressional Picnic — hosted by the president, first lady and vice president — with his wife Soumya Panchanathan. For over seven decades, NSF has been committed to finding new and exciting ways to work across governments, industry, academia and more to push the boundaries of discovery and innovation, so that science and technology can make a deep and meaningful impact on our nation's communities.
Additionally, Director Panchanathan hosted Sherrie Westin, president of Sesame Workshop — the nonprofit education organization behind "Sesame Street." NSF investments support efforts to enhance preK-12 learning and teaching in STEM to build the next-generation workforce of diverse scientists, engineers, technicians and teachers. Learn more about these efforts.