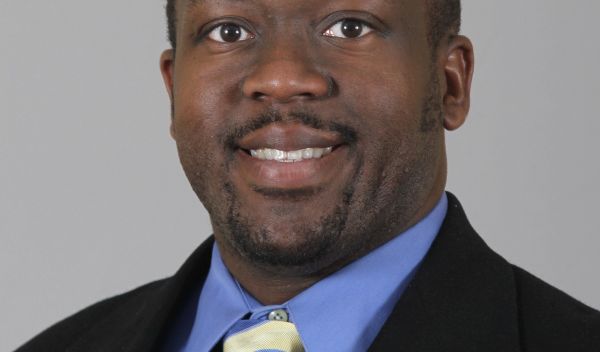 What does Black History Month mean to some of the nation's top educators?
PAEMST awardees discuss how celebrating historical figures helps them inspire tomorrow's innovators
Since 1983, the federal government has honored more than 4,700 teachers for their contributions in the classroom through the Presidential Awards for Excellence in Mathematics and Science Teaching (PAEMST), administered by the National Science Foundation (NSF).
To mark Black History Month, past PAEMST awardees described to NSF how their heritage affects their drive to teach. For the next month, PAEMST is accepting nominations for 7th-12th grade educators in math and science. Anyone who knows an outstanding educator is encouraged to submit a nomination.
Matthew Owens, 2011 PAEMST recipient in mathematics, South Carolina
"Black History Month is a time of celebration of the efforts that my ancestors have made in order for my existence in my career today. Civil rights efforts and notable inventors of innovative products that are vital for daily living have made me appreciate the scientific talent of African-American inventors."
Watch Matthew explain how he works with students in the digital age.
Florentia Spires, 2013 PAEMST recipient in science, Washington, D.C.
"It is important to ensure students and teachers are educated to learn to appreciate the significance of Black History Month. This knowledge helps build confidence and understanding about black historical icons and the contributions they made to our nation. It is important for each teacher to begin to understand the positive impact this knowledge has on African-American students. To celebrate the contributions of black historical figures that come before African-American children is to pave the way for teaching students to internalize a sense of pride as they continue this legacy of greatness."
Watch Florentia explain how her childhood love of nature influences her science classes.
Mary Pinkston, 2011 PAEMST recipient in science, Delaware
"The contributions of Americans from various cultures and backgrounds have enriched the fabric of American history. Some of those contributions are widely known, while other contributions are unknown. Black History Month is a time in which we highlight the contributions of black Americans. No matter a person's background, knowledge of self and others can help to oust fear and create a safe space in which to work and learn. Collaboration in today's global economy is a skill that my students will need as they navigate the world."