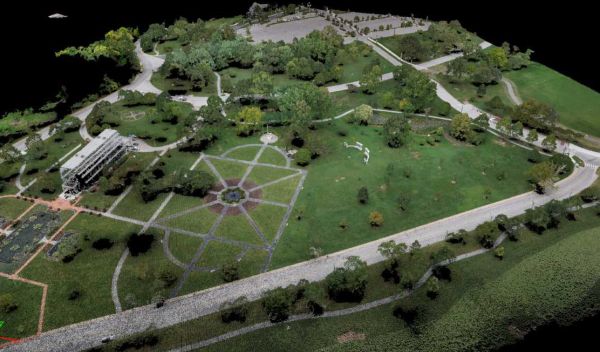 When a Tree Falls in St. Louis, Will the Power Go Out?
New data inform best practices for managing healthy green spaces and avoiding power outages
In a study recently published in Sensors, Saint Louis University researchers paired satellite imaging data with machine learning techniques to map local tree species and help manage the health of urban green spaces. Data generated by the project will also help inform best practices for trimming programs to avoid power outages following storms.
SLU associate professor of Earth and Atmospheric Sciences Vasit Sagan says that managing healthy urban green spaces is a key strategy to combat global warming by reducing heat islands.
The study is the outgrowth of a project funded by the National Science Foundation to create an interdisciplinary Bioimaging Consortium that enables researchers to adapt food, fiber and fuel crops to meet the challenges of a changing climate and a growing world population.
The ability of plants, such as trees, to adapt to stress through biotechnology and breeding represent a means of mitigating increased pressure on the agricultural economy.