Image: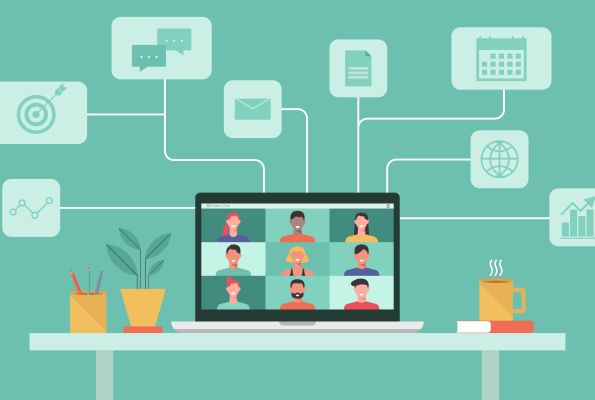 5 NSF-supported STEM education resources that are perfect for virtual learning
For many parents, teachers and students, back-to-school routines look a little different this year. Whether you're a teacher searching for lesson-planning content or a parent looking for activities to supplement classroom instruction, these five U.S. National Science Foundation-supported STEM education resources are perfect for virtual learning.  
1.  My Sky Tonight (pre-K)
Figuring out how to best engage young children in science topics can be intimidating. Luckily, the My Sky Tonight project can help. Astronomy educators at the Astronomical Society of the Pacific teamed up with developmental psychology researchers to produce a set of research-based, hands-on astronomy activities rich in science practices and designed for preschool-aged children. Lessons include activity guides and videos that teach children about a range of topics, from the phases of the moon to the sun's energy. Additionally, tutorial videos provide a primer on how to guide young children's learning across a range of disciplines.
2.  Hands-on Chemistry Activities (grades K-12)
You don't need a chemistry lab to teach chemistry. With the National Informal STEM Education Network's "Let's Do Chemistry" kits, learners explore what chemistry reveals about the world around them through hands-on activities involving everyday objects like chewing gum, water and soap. Each activity comes with handouts, instructions and training videos for teachers and parents, all of which are also available in Spanish.
3.  Greenbank Observatory's 'Try it at Home' Activities (grades K-12)
Did you know a little red cabbage juice can go a long way in teaching students about the pH scale? Learn about acidic and basic substances, the electromagnetic spectrum, birds of prey and more on the Greenbank Observatory's "Try it at Home" webpage. Resources include worksheets, coloring pages and hands-on activity guides and are color-coded from green to orange to indicate difficulty level and whether adult supervision is required.
4.  Earth Science Worksheets and Resources (grades K-7)
Unlock the wonder of science with these printable worksheets from NSF that introduce learners to key Earth science concepts like plate tectonics, water cycles, fossils and more. Check out NSF's Earth & Environment Classroom Resources page for related coloring books and videos.
5.   Emoji Science Worksheets (grades 5-12)
Bring a bit of digitally inspired fun to your classroom with these emoji lesson plans. Lessons include engaging videos and hands-on activities that explore chemistry and physics using everyday objects. 
**Bonus: Virtual Field Trips (fun for all ages!)
Take your students on an adventure to the depths of the ocean or to the world's largest solar telescope without leaving the classroom with these NSF-funded virtual escapes or invite one of our experts to speak with your class through our Speakers Bureau. Our scientists, engineers and other passionate professionals are available to provide STEM-related talks to your virtual elementary, middle, and high school students.
For more STEM learning resources, check out NSF's Facebook and Pinterest accounts, which share tips, ideas and resources for fun and educational activities you can do at home.
"The pages and documents posted on this site include links to information created by other public and private organizations. These links are provided for the user's convenience. NSF does not control or guarantee the accuracy, relevance, timeliness or completeness of this non-NSF information. The inclusion of these links is not intended to reflect their importance, nor is it intended to endorse views expressed, or products or services offered, on these non-NSF sites."