Image: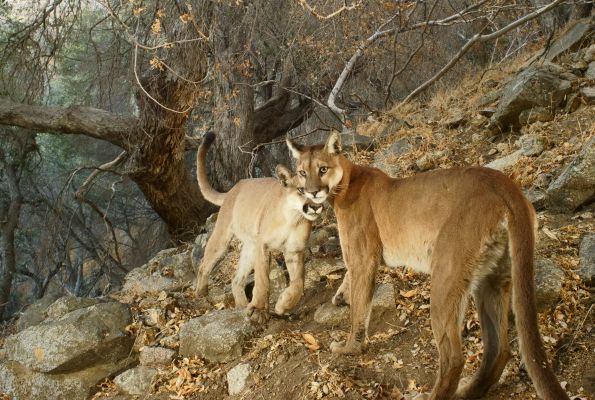 To conserve Earth's biodiversity, U.S. National Science Foundation and the Paul G. Allen Family Foundation announce new partnership
Biodiversity is declining faster than at any previous point in human history. The International Union for Conservation of Nature, or IUCN, Red List states that extinction threatens more than 28% of species – both animals and plants. That suggests 40,000 species are at risk of vanishing, many within decades. Combined with global climate change, which is causing large-scale movements among animal populations and threatening habitats and ecosystems, the global loss of biodiversity is creating a rapidly growing need to understand and catalog the breadth of life on Earth and conserve it.
To address these needs, and as Earth Day 2022 approaches, the U.S. National Science Foundation's Directorate for Biological Sciences, or BIO, and the Paul G. Allen Family Foundation have partnered to accelerate biological research and data collection in support of conservation efforts and further actions to address global biodiversity loss. The new memorandum of understanding is the first partnership between NSF and a private foundation to focus on conservation.
Building on strong experience
NSF has long supported research to understand the interactions between organisms and their environment, adaptation and the effects of environmental change on life at all scales. Currently, NSF supports this science through core programs and focused efforts like the recently added Organismal Response to Climate Change and Biodiversity on a Changing Planet programs. The new agreement presents opportunities to complement these efforts.
"NSF, and BIO in particular, is proud of the broad impact we have had in supporting and furthering environmental research, including on the impacts of climate change, and in the fields of ecology and organismal biology. Our programs are advancing the frontiers of knowledge, developing new approaches, and enabling and strengthening cross-disciplinary collaborations," said Joanne Tornow, assistant director for Biological Sciences. "As we look towards the future and work to understand the ways we can mitigate the impact of environmental change, innovate, and accelerate the translation of fundamental discoveries from lab to society, collaboration with the foundation will facilitate the direct translation of those advances into tangible solutions."
The family foundation also has a history of funding conservation-focused efforts. Founded by philanthropists Jody Allen and the late Paul G. Allen, co-founder of Microsoft, the family foundation supports a global portfolio of frontline efforts to leverage technology, fill data and science gaps, and drive positive public policy to enable lasting change in conservation and climate issues.
"This new agreement sits at the intersection of our legacy in data collection and our commitment to innovative partnerships that can scale the application of science and technology as we urgently combat the wholescale extinction of species," said Lara Littlefield, executive director on behalf of the Paul G. Allen Family Foundation. "With a focus on conservation and biodiversity, this partnership promises to deliver solutions during a critical time when there is not a moment to waste."
Partnering to advance strategic goals
Not only will the new partnership potentially result in advances in research on climate change, biodiversity, and conservation that can address global societal issues; it will also move both organizations forward toward strategic goals.
As outlined in NSF's Strategic Plan for Fiscal Years 2022 through 2026, Leading the World in Discovery and Innovation, STEM Talent Development and the Delivery of Benefits from Research, the agency is working to expand partnerships with philanthropic foundations to quicken the pace of discovery and the dissemination of the knowledge gained. Partnerships like this new agreement are also a key element of the National Science Board's Vision 2030 and support NSF's strategic goals of creating new knowledge and benefiting society by translating that knowledge into solutions.
The family foundation views the partnership as a means of specifically advancing its commitment to protecting wildlife and ecosystems through novel approaches to conservation.