Image: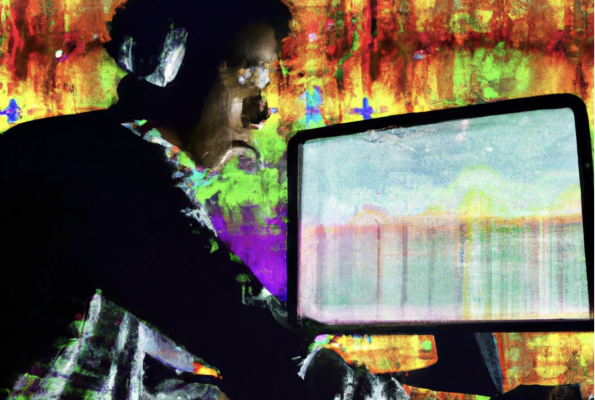 Hip-hopping into a career in computer science
NSF funding jumpstarted a global music-based computer science curriculum
When high school students think about producing hip-hop tracks, many of them also understand the importance of learning to code. That's because more than 1 million people in over 5,000 schools spanning all 50 U.S. States and 180 countries are using EarSketch. The NSF-seeded, web-based audio composition environment lets students make music with JavaScript or Python code. Celebrity Pharrell Williams' organization, YELLOW, even partnered with Amazon and Georgia Tech to launch the "Your Voice is Power" competition using EarSketch.
Consider two facts. Nearly every STEM field requires computing and computational thinking abilities.  And though STEM talent exists everywhere in the U.S., there are millions of capable people not yet part of the STEM enterprise — the missing millions.
It follows that we need to create new gateways to STEM for students from historically underrepresented communities to learn computing skills. But how? Computer science has countless arts and cultural applications. Learning through these applications has shown to be an effective strategy for making the field more accessible to broader communities. These concepts came together in 2011 at Georgia Tech when Brian Magerko and Jason Freeman came up with EarSketch. Through an NSF investment in the project at one high school in Atlanta, Georgia, EarSketch got its debut.
The EarSketch project investigates the hypothesis that adding a creative component to a computer science learning environment will improve students' computer science learning and attitudes toward computing. The EarSketch team is seeing positive outlooks in each of these categories among students of color and women who are underserved in the computational workforce. According to Magerko, "Women in particular are strongly motivated by the EarSketch experience and often change their attitudes about computing and their role in it." 
Hip-hop allows students to create music and tell stories that are culturally relevant to them. Hip-hop music has the additional benefit of few rules and a broad creative range, and because it operates on loops and beats, it does not require students to have formal musical training like other forms of audio engineering. Additionally, "EarSketch Teachers" provides teachers with free training, lesson plans, slides, projects, assessments and any other teaching materials they may need to bring the EarSketch program to their students.
Nylah Julmice was introduced to programming through EarSketch in a music tech course at her Atlanta high school. When she found out the course was a coding class, she said in a 2017 interview that "it seemed complex, something that was impossible and out of reach," but with the musical application she became "really fascinated by the whole idea of computer science." After this introduction into computer science, Julmice decided to sign up for AP computer science and went on to major in computer science at Georgia Tech, where she completed her bachelor's degree in 2020. Today, Julmice is a full-time software engineer. She said that if she had never taken the EarSketch course, she never would have discovered this career and passion.
Using EarSketch, students can work with audio clips from Atlanta-based electronic musician and sound designer Richard Devine, and with clips from Grammy-winning audio engineer Young Guru, who has worked with leading recording artists, including Pharrell Williams, Beyoncé and Jay-Z. New artists are being incorporated as the program expands to serve new regions, languages and cultures.
At the University of Puerto Rico, Río Piedras Campus, for example, Rafael Arce has partnered with EarSketch to teach programming to middle and high school students at summer camps and afterschool programs. This project looks to design a Spanish version of EarSketch and to adjust for cultural and linguistic authenticity by incorporating traditional and contemporary Latin sound beats and musical samples into the software.
Now used by thousands of middle schools through undergraduate students around the world, EarSketch has exploded from its origins at a single high school in Atlanta. In 2022, the free platform continues to evolve to accommodate more users and inspire new voices to participate in computer science.
Listen to a 2022 Your Voice is Power Grand Prize Winner.
"I understand my voice in the song and I want my song to help embrace other people's thoughts and dreams; to let go of the stereotypes. I see a lot of people being stereotyped and they kept them from following their dreams and I want to stop the stereotypes and bring equality to everyone... To be able to get rid of stereotypes would be a great honor as it plays a role in almost everyone's lives."

-Mandy D., 2022 Your Voice is Power Grand Prize Winner

Grade 11, Lane Tech, Chicago, IL