Image: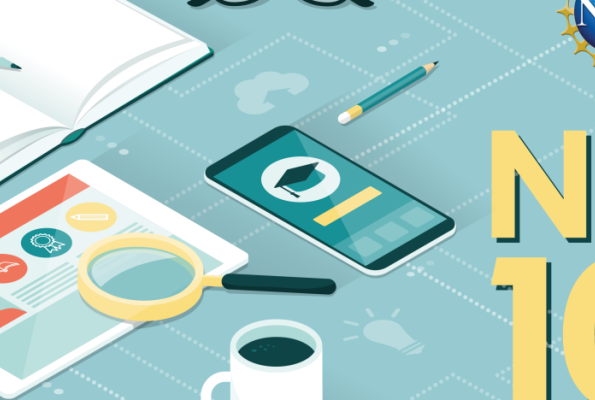 NSF 101: America's Seed Fund
NSF gives startups research and development funding to create a prototype and commercialize their discoveries.
The U.S. National Science Foundation is known for funding basic research at universities and other research institutions. Everyone should also know that NSF supports science and technology-based startups and small businesses.
NSF grants funding to nearly 400 startups and small businesses across numerous technology areas annually to research and develop a proof-of-concept or prototype. Through the America's Seed Fund: Small Business Innovation Research/Small Business Technology Transfer program, these companies can take their idea or their research discovery and create products or services for broader use. From artificial intelligence to energy, medical devices to semiconductors, NSF is funding budding companies to make a big impact.
America's Seed Fund encourages technological innovation, transforming scientific and engineering discoveries into products and services with commercial pull and societal impact. The program reviews startups with technology solutions based on intellectual merit, societal benefit and commercial impact. The program, however, does not fund straightforward engineering or incremental product development tasks.
Each startup can possibly receive up to $2 million to support translational research and development. NSF takes no equity and owners keep full control of their company and team.
Companies must first submit a written Project Pitch to see if their idea would be a good fit for the program. After receiving an official invitation, they can submit a Phase I proposal.
NSF funds startups through two phases:
Phase I projects are intended to establish the technical merit, feasibility and commercial potential of the subject product or service. Awards are nearly $300,000 for six to twelve months of work.
Phase II awards are only available to companies that have been awarded Phase I support. This funding is awarded based on the technical and commercial results achieved in Phase I. Phase II research is intended to move the new product concept toward commercialization. These awards are generally on the order of $1 million and last for two years.
Since 2013, America's Seed Fund has provided over 4,500 awards, supporting companies in all 50 states. Below are some examples of companies that have received awards for both Phases I and II:
Eco-Shelter Inc. received funding to develop a resin-coated bamboo mat that can form a strong, lightweight, water- and flame-resistant panel that can be used for roofs.

Nucleos Inc. received funding to develop a flexible and secure learning management platform designed to help incarcerated people complete their General Education Development content and develop workforce skills.

Tambo Technologies received NSF funding for applied research focusing on how to improve drug delivery throughout the body using biodegradable polymers.
To be eligible, companies must:
Have fewer than 500 employees.

Have more than 50% of the company's equity owned and controlled by U.S. citizens or permanent residents.

Conduct all funded work in the United States.

Have a project principal investigator leading the technical efforts who is primarily employed by the company, at least 20 hours per week, during the NSF project.

Have a principal investigator committed to working on the project at least for one month of work per every six months the project is funded.
For more information about the program, check out the America's Seed Fund website, sign up for an upcoming webinar on the events page or sign up to become a reviewer and learn more about the process.