Image: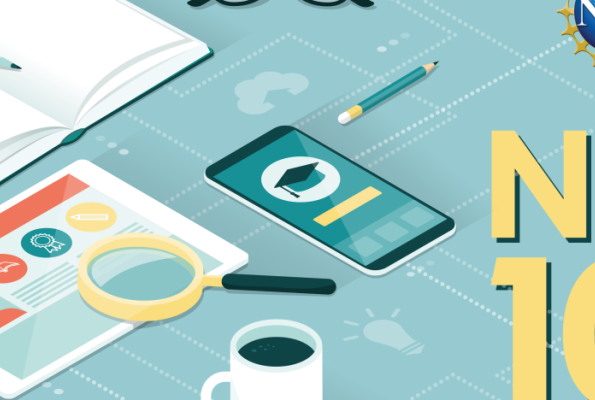 NSF 101: Geographic diversity through EPSCoR
Ensuring that every citizen has access to STEM experiences is a critical piece to building an equitable research enterprise. Since 1979, the U.S. National Science Foundation has addressed the need for geographic diversity through EPSCoR.
EPSCoR provides funding to institutions in jurisdictions that receive a disproportionately small percentage of NSF funding for research and development. The mission of NSF's EPSCoR program is to build the research competitiveness and STEM capacity of each jurisdiction using investments in research capacity, workforce development, and local infrastructure. Today, eligible regions include 28 jurisdictions that have been awarded 0.75% or less of NSF's budget over the last five years (Figure 1)1. 
While EPSCoR jurisdictions include half of all states and three territories, their population totals 22% of the employed U.S. workforce and confers 16% of science and engineering doctorates but received only 13% of NSF R&RA and EHR funding in FY 20212. 
EPSCoR jurisdictions include a diverse population of scientists and engineers. For example, 50% of the nation's historically Black colleges and universities, 29% of Hispanic-serving institutions, and 68% of tribal colleges and universities reside in EPSCoR jurisdictions. To see additional opportunities for minority-serving institutions, read NSF's MSI funding 101 article.
Opportunities for institutions, collaborations and individual PIs
A full description of EPSCoR opportunities is available using the EPSCoR investment strategies webpage. Below is a high-level summary to get acquainted with EPSCoR's range of strategies.
The largest funding opportunity offered by EPSCoR is Research Infrastructure Improvement Program, or RII, Track-1, which provides up to $20 million total over five years to a single jurisdiction to be used in building research capacity across the jurisdiction. Track-1 funds are frequently used to hire faculty and implement enhancements to the local infrastructure, such as laboratory equipment and computing.
Starting in 2009, the RII Track-2 Focused EPSCoR Collaboration awards provide up to $1.5 million a year for collaborations between two or more jurisdictions for up to four years. Rather than a traditional PI-driven award, Track-2 awards prioritize research consistent with NSF funding priorities to prepare collaborations for future opportunities from other funding sources.
Finally, the RII Track-4 Research Fellows program began in 2017 to support nontenured investigators by funding collaborative research at other private, governmental or academic research centers. The Track-4 model inspired a NASA collaboration, called Track-4: Fellows Advancing Science and Technology, that provides funding for EPSCoR PIs to perform their research at NASA centers. To learn about more opportunities for individual early-career PIs, please visit the early career opportunities 101 webpage.
Beyond the RII Tracks, EPSCoR supports co-funding with other programs within NSF. EPSCoR can partially support competitive awards in EPSCoR jurisdictions that would have had difficulty achieving their proposed budget without EPSCoR assistance. Co-funding opportunities have grown significantly in recent years, reaching $64 million in Fiscal Year 2021. EPSCoR also supports workshops and outreach travel.
Impacts of EPSCoR
Over 40 years of investments and awards, EPSCoR jurisdictions have experienced a significant improvement in their competition for NSF funds. Progress can be measured by comparing the percentage of NSF funding awarded during the first five years that a jurisdiction becomes eligible for EPSCoR funds and the most recent five years (Figure 2). NSF observes a near doubling of the fraction of NSF funding won by EPSCoR jurisdictions in the earliest cohorts of the program (1980, 1984, and 1987). More recent cohorts (1992 and 2000+) exhibit a smaller, but observable, increase.
By building capacity at institutions and enabling researchers to be trained across the country, EPSCoR builds a sustainable research and development ecosystem for the nation. EPSCoR PIs have leveraged their support to apply for future grants, which have totaled over $1.4 billion in subsequent non-EPSCoR awards. The impact is felt by EPSCoR stakeholders. From 2017-2022, EPSCoR programs supported outreach to more than 18,000 K-12 teachers and over 309,000 K-12 students. These experiences also apply to higher education by supporting the research of over 7,000 faculty and 16,800 graduate students in the same period.
EPSCoR investments support the needs of a jurisdiction's local community through many research priorties. For example, the Idaho Track-1 award advances the genome sequencing of sagebrush to understand its drought tolerance. In Kentucky researchers use virtual reality to understand the relationship between humans and manufacturing robotics. Finally, Mississippi students work to develop the next generation of medical imaging dyes. EPSCoR investments build toward long-term change in their host institutions. The University of Montana recently achieved the R1 research university classification, driven in part by the Consortium for Research on Environmental Water System Track-1 award team.
Looking to the future of EPSCoR
NSF is committed to addressing the needs of its stakeholders. In 2021, the NSF Committee on Equal Opportunities in Science and Engineering charged a subcommittee of outside experts, the Committee on the Future of NSF EPSCoR, with examining EPSCoR's progress and identifying the needs of the community. The "Future of EPSCoR" report articulates potential steps for the program. 
An array of provisions in the new CHIPS and Science Act are focused on diversifying the STEM workforce. Together, they provide guidance for education and research capacity-building programs at NSF, including EPSCoR. In fact, the act directs NSF to rapidly increase the fraction of its research budget that goes to EPSCoR jurisdictions, setting a target of 15.5% in fiscal year 2023 that ramps up to 20% by fiscal year 2029.
"EPSCoR is pivotal to the nation's science and engineering success. Through NSF EPSCoR-funded awards, 28 states, commonwealths and territories have contributed to key scientific priorities and research areas while also impacting education, workforce, economic development and broadening participation within the jurisdiction," said EPSCoR Section Head Sandra Richardson. Please reach out to an EPSCoR program director today to learn more about how to take advantage of this unique program.
EPSCoR is part of NSF's Broadening Participation in STEM Portfolio, and more information about the breadth of NSF's opportunities can be found on the BP portfolio webpage. To learn more about how other federal agencies pursue the mission of geographic diversity, links are available to these programs on the EPSCoR Interagency Coordinating Committee webpage.
1 A jurisdiction is eligible to participate in NSF's EPSCoR program if their most recent five-year level of total NSF funding is equal to or less than 0.75% of the total NSF budget (excluding EPSCoR funding and NSF funding to other federal agencies). Jurisdictions that have been established in the EPSCoR program and whose share of total NSF funding is above 0.75% but less than 0.80% are allowed to remain EPSCoR-eligible for up to five years. To see the most up-to-date eligibility information and your location's current status, please visit the NSF EPSCoR eligibility webpage.
2 ncsesdata.nsf.gov, NSF Budget Internet Information System, beta.nsf.gov/funding/initiatives/epscor/epscor-criteria-eligibility
Author
Kevin Cooke
AAAS Fellow