Image: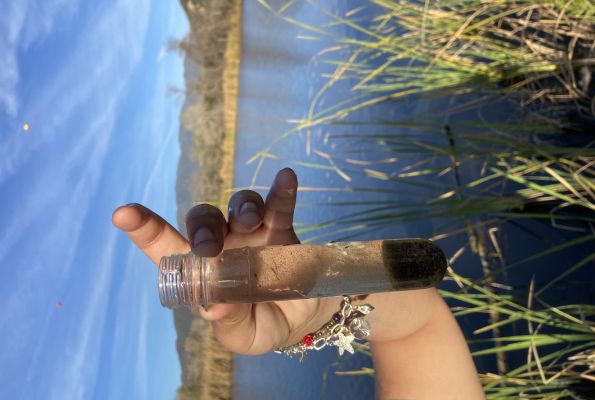 Pala Students Win 'Best New Team' Award at 2022 DataJam
Supercomputers can complete tasks so impressive that they have outpaced science fiction movies. However, they do more than that, they can provide inspiration to the next generation of scientists. One supercomputing center inspiring youth is the San Diego Supercomputer Center, or SDSC, at the University of California San Diego, which provides high-performance supercomputing and cyberinfrastructure resources and services to the national research community, supporting hundreds of  large-scale projects in life sciences, geosciences, engineering and other disciplines. Researchers and staff also provide mentoring for local high schoolers to demonstrate why students can love data science as much as researchers.
Staff from SDSC have been working with a group of high school and middle school students to understand the pH levels on the San Luis Rey River, which runs through Pala tribal land where they live. This project started when Kimberly Mann Bruch, science writer for SDSC's external relations team, became friends with Doretta Musick, director of the Pala Learning Center, while working with SDSC to expand broadband access to 18 reservations across southern California. The two teamed up when they learned of the Pittsburgh DataWorks DataJam, an annual competition for high school students where each team asks and answers a data science question relevant to their own community. Most teams use public data, but SDSC helped the students go above and beyond to collect their own data.
The team is composed of students from high school and middle schools on the reservation. Together, they collected water samples to understand river health. They used statistical tools to understand how pH levels represented overall river health by comparing their collected data with widespread sampling conducted by the state of California. They were happy to find that the river running through their land was in fact quite healthy. This clear question and approach led to the accomplishment of being named "best new team" at the 2022 DataJam in Pittsburgh, presenting in both English and Cupeño, the language of the Indigenous people from the Pala tribal region. The judges marveled at their efforts collecting their own data and selecting an impactful topic all while the team was younger than the average student in the program. In the next year, the team plans to expand its work to include not only more sites but also more health variables, including mineral content.
This hands-on activity not only has an impact on community understanding of their environment but provides a visual demonstration of statistics principles. Mann Bruch asserts that "the students will likely use statistics going forward no matter their field of study, it is ubiquitous now." She hopes that this early exposure will inspire the students to embrace and appreciate the applications of statistics. She also shared her appreciation that "NSF is a catalyst to share data science with communities who might otherwise not have access."
The team has continued to engage the community by hosting regular afterschool meetings with students to learn more about data projects. They continue to create materials in Cupeño and hope to continue inspiring people of all ages to love science and math.