Image: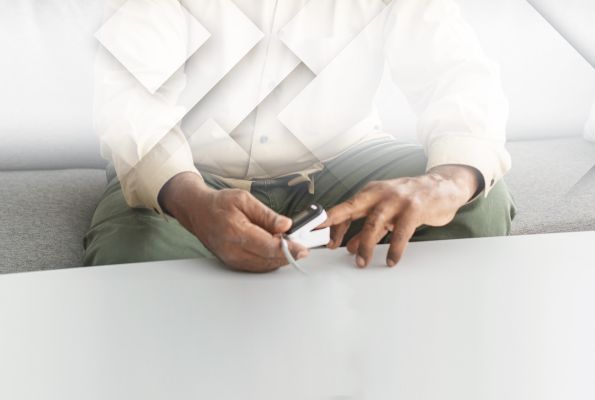 Researcher addresses longstanding problem with pulse oximeters and dark-skinned patients
Work powered by NSF's Partnerships for Innovation program
You're probably familiar with "oxygen saturation," a term that became more widely known because of the COVID-19 pandemic. It's a measurement of how well a person's lungs are working using a device called a pulse oximeter. Low oxygen levels could indicate potential infection and the need for hospitalization.
How does the pulse oximeter work? It uses infrared light to measure the level of oxygen in a person's blood. The device is more than 50 years old, and while it is often used in hospitals and doctor's offices, the technology has advanced to the point where portable devices are available for home use and for incorporation into smartwatches.
But there is a problem. Using light to measure blood oxygen levels does not work well for people with dark skin tones. The melanin in their skin can interfere with the absorption of light used to measure the amount of oxygenated blood in a person's finger. That means the pulse oximeter can provide inaccurate readings and poorer treatment outcomes.
Identifying and solving the problem
The issue with existing pulse oximeters was first identified in the late 1990s, according to Valencia Koomson, an engineering professor at Tufts University who has developed a device that measures oxygenation in tissues rather than blood.
Studies in 2005 and 2007 using pulse oximeters from three different manufacturers showed that the presence of skin pigment resulted in an overestimation of oxygen levels in the blood. These overestimations have resulted in inaccurate tests for African American patients, often resulting in less supplemental oxygen in ICU settings and delays in COVID-19 therapies.
"Addressing this problem will require innovation in pulse oximeter design and revised regulatory standards," Koomson said. "My lab's work on pulse oximeter devices will provide an alternative technology to address many confounding factors that affect pulse oximeter accuracy, including skin pigmentation, motion artifact and others."
Technology to benefit all
Koomson's device was developed under the U.S. National Science Foundation's Partnerships for Innovation program. PFI helps researchers translate fundamental research into prototypes or solutions that can benefit society.
NSF saw an opportunity to look at a mature technology in a new way. By empowering diverse stakeholders and STEM innovators, the oximeter became a much more useful and powerful tool for a much wider range of patients and their medical teams.
"Innovations in pulse oximetry are a great example of how the translation of research into societal solutions can benefit all Americans," said Jesus Soriano Molla, an NSF program director for PFI. "As you can see here, when Black and brown communities participate in STEM, we can ensure inventions are useful to all of society. Science and engineering solutions are strengthened when a diverse workforce innovates."
Along with helping accelerate technology development, the PFI program also provides entrepreneurial training through NSF's Innovation Corps (I-CorpsTM) program, which helps researchers better understand the market and potential customers.