Image: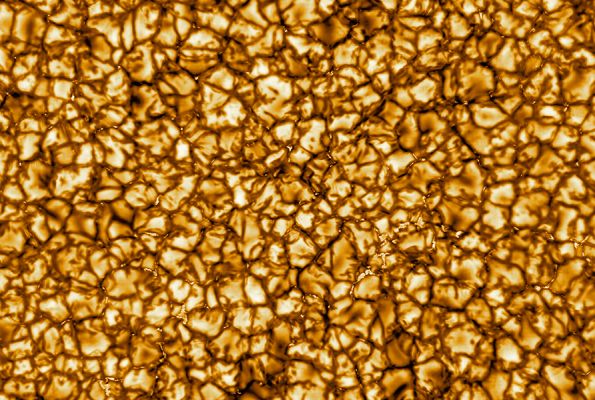 What's on the menu? The sun, with a side of cheese curds
On Jan. 31, the world stared directly at the sun. Why? The National Science Foundation's Daniel K. Inouye Solar Telescope revealed the highest resolution image of the sun's surface. While those first images left many folks star-struck, they also left a few of us craving some of our favorite foods. So, what's on the menu, you might ask? Here's some of our favorite mouth-watering comparisons, brought to you by Twitter.
For breakfast, one Twitter user reminded us we've gotta have our Pops.
After your morning coffee, freshen your breath with one of these little nuggets.
Lunch time! Just don't schedule a busy afternoon with this hearty take.
For a mid-afternoon snack, some suggested popcorn two ways, original recipe and caramel corn. Choose your flavor!
For dinner, start with a bowl of hot soup and end with a nice crispy crust lasagna.
Hungry for more? Check out our Twitter Thread for more food – and Fantastic Four – comparisons. Did you know that the rising of hot plasma to the sun's surface and the sinking of cooler plasma give the sun its caramel popcorn look? Learn more here or see NSF's press release about our new solar telescope and its mad picture-taking skills!