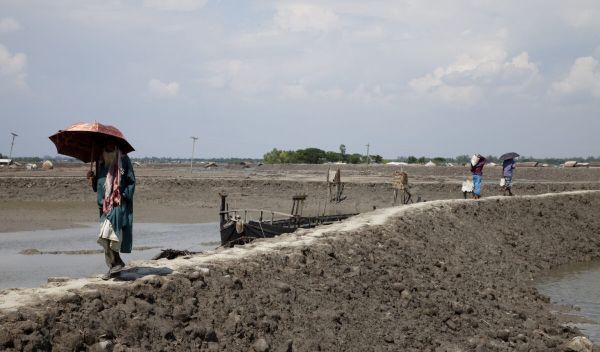 First global river database documents 40 years of changes
New tool could help urban planners better understand river deltas
A first-ever database of four decades of changes in the world's largest rivers could become an important tool for urban planners seeking to better understand river deltas and the large portion of Earth's population that lives there.
The database, created by researchers at The University of Texas at Austin, uses publicly available remote sensing data to show how river centerlines have moved over the past 40 years. The information can be used to predict how rivers and their deltas will move over time, and will help policymakers manage population density and future development in these areas.
"When we think about river management strategies, we have very little to no information about how rivers are moving over time," said Paola Passalacqua, who leads the ongoing analysis. The research is funded by the U.S. National Science Foundation and is published in Proceedings of the National Academy of Sciences.
"The availability of abundant satellite data, coupled with advances in machine learning, have made it possible to map actual channel migration rates, and how river deltas are changing through time, at a global scale that wasn't possible before," said Laura Lautz, a program director in NSF's Division of Earth Sciences.
The database includes three U.S. rivers: the Mississippi, the Colorado and the Rio Grande. Although some areas of these rivers' deltas are experiencing migration, overall, they are mostly stable, the data show. Aggressive containment strategies to keep the rivers in their places, especially near population centers, play a role in that, Passalacqua said.
Average migration rates for each river delta in the database help identify which areas are stable and which are experiencing major river shifts. The researchers also published more extensive data online that include information about how different segments of these rivers have moved over time. The information could help planners see what's going in rural areas vs. urban areas.