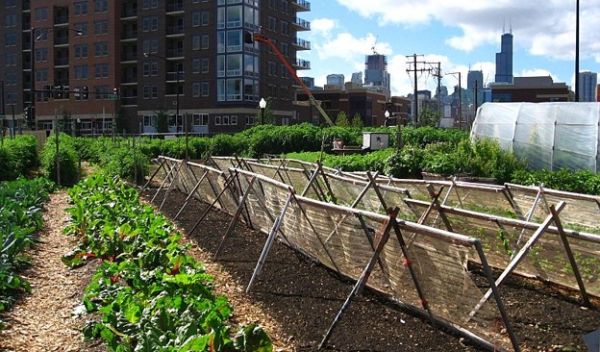 Food systems are fodder for curbing cities' environmental impacts
Urbanization a key driver of environmental change in the 21st century
Focusing on urbanization as a key driver of environmental change in the 21st century, National Science Foundation-funded scientists at Princeton University have created a framework to understand and compare cities' food systems and their effects on climate change, water use and land use. The research will allow planners to estimate the impact of a city's food system and evaluate policy actions.
"Our approach reveals differences in urban food systems both within and across countries," said Anu Ramaswami, a civil and environmental engineer at Princeton. "Despite these differences, we now have a common methodology to identify which policies would result in what levels of environmental mitigation."
The study analyzed the greenhouse gas emissions, water use and land use of food systems for two metropolitan areas in India -- Delhi and Pondicherry -- and two in the U. S. -- New York and Minneapolis. The results highlight the impacts of differences in meat consumption between Indian and U.S. cities as well as differences in food processing. Comparing the two Indian cities shows contrasts in diets, supply chains and local production levels.
In general, dietary changes and waste management emerged as the most effective ways to shrink cities' food footprints; specific beneficial changes differed among cities. The researchers published their paper in the Journal of Industrial Ecology.
In coming decades, cities, particularly in the developing world, are expected to experience unprecedented growth. For instance, the United Nations projects that India will add more than 400 million urban dwellers by 2050.
The study is part of an ongoing effort by Ramaswami and colleagues to advance research and practice in urban sustainability. Ramaswami directs the National Science Foundation-supported Sustainable Healthy Cities Network, a collaboration of university researchers and industry and policy partners. In a recent commentary, Ramaswami outlined seven types of infrastructure, including food systems, that cities should consider when looking to improve outcomes for the environment as well as for human health, equity and well-being.
"Environmental sustainability and the security of urban food supply chains, including food waste aspects, are increasingly important," says Bruce Hamilton, a program director in NSF's Directorate for Engineering. "The approach developed by Ramaswami and her colleagues can be put to good use for the benefit of the U.S. and the planet."