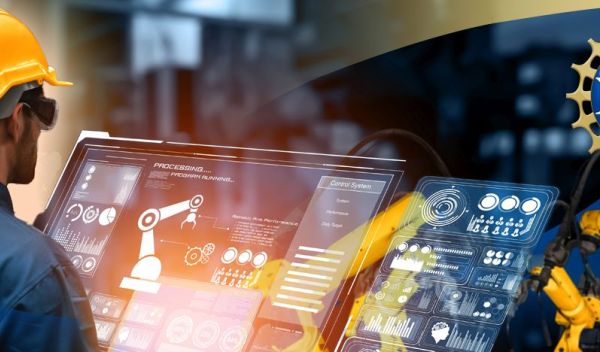 NSF announces $16M to strengthen and diversify artificial intelligence research capacity
The U.S. National Science Foundation today announced the latest recipients of the Expanding AI Innovation through Capacity Building and Partnerships (ExpandAI) program. The $16.3 million investment seeks to advance artificial intelligence innovation by strengthening and broadening participation in AI research and education at minority-serving institutions (MSIs) while fostering the development of a diverse, well-trained national AI workforce.
"These awards represent another important step in our commitment to empowering and enriching diverse institutions and communities of researchers to address the numerous opportunities and finding creative solutions to challenges in the field artificial intelligence," said NSF Director Sethuraman Panchanathan. "The significance of the awards lies not only in advancing research and unleashing talent across our nation but also making possible transformational opportunities to underserved institutions, ensuring a more inclusive and equitable future for science and technology."
ExpandAI seeks to provide critical support to institutions that serve historically underrepresented communities, helping them build robust research programs in the field of AI and related areas. These awards represent a profound investment in MSIs and underscore their important contributions to scientific innovation and discovery. ExpandAI also aims to create partnerships between awardee institutions and NSF-led National AI Research Institutes. These partnerships will empower MSIs' leadership role in AI research while leveraging the AI Institutes' already-established research infrastructure and expertise.
The following list identifies and summarizes the recipients' projects:
Expanding AI Curriculum and Infrastructure at Texas State University to Advance Interdisciplinary Research and Grow a Diverse AI Workforce, Texas State University.

Focused on AI education and training, researchers will build capacity for interdisciplinary collaborations and integrate AI advancements into non-AI fields, including criminal justice, agriculture, and health care, with a particular emphasis on engaging underrepresented groups — such as women, African Americans, and Latinos/Hispanics.
 
South Texas AI Research, Training, and Education Resource, The University of Texas Rio Grande Valley.

This project will support computing infrastructure, AI education and training and technical expertise in AI tools and other high-performance computing across multiple disciplines, including agriculture, advanced manufacturing, and health care.
 
Capacity Building for Trustworthy AI in Medical Systems, Meharry Medical College.

This project focuses on increasing the reliability of AI tools in medical settings by examining the ethical and responsible use of AI technologies, working to reduce bias in AI systems and increasing the security and privacy of AI medical systems.
 
AI-Ready Institution Transforming Tomorrow's Research and Education with AI Focused on Health and Security, Texas A&M University-San Antonio.

This project focuses on enhancing AI research capacity in healthcare, national defense and security, and cloud computing, while also increasing the participation of minority groups in the AI workforce, especially women and Latinos/Hispanics.
 
AI-Assisted Supervisory Control of Wind Farm Connection to the Grid for Stability Monitoring, California State University San Marcos Corporation.

Researchers will evaluate AI and machine learning models and tools to predict, manage, and improve electric supply from sustainable wind farms connected to the grid, laying the groundwork for an optimized and stable energy grid reliant on renewable energy sources.
 
Semi-supervised Fairness-Enhanced Knowledge Graph Construction on Social Media for AI-Enhanced Juvenile Justice, Prairie View A&M University.

Researchers will use AI tools and data from social media to investigate the cycle of youth violence, as well as local knowledge of it, thereby enhancing fairness in justice-related data collection using AI. This project also catalyzes undergraduate education and research in AI-related fields and expands STEM career pathways for African American students.
 
Innovating AI for Efficient and Insightful Data Transformation, University of Puerto Rico Mayagüez Campus.

In collaboration with the AI Institute for Artificial Intelligence and Fundamental Interactions, researchers will use AI-powered analyses that provide greater precision and efficiency on complex dataset collected, high-energy physics experiments to gain invaluable insight into the nature of the universe.
 
An AI/ML Collaborative for Southeast Florida Coastal Environmental Data and Modeling Center, Florida International University.

In collaboration with the AI Institute for Research on Trustworthy AI in Weather, Climate, and Coastal Oceanography, researchers will build a research center dedicated to using AI to improve modeling and prediction of coastal environmental issues in South Florida, including sea level rise, flooding, and water quality.
 
Neuro-Inspired AI for the Edge at UTSA, The University of Texas at San Antonio.

In collaboration with the AI Institute for Edge Computing Leveraging Next-Generation Networks, researcher will investigate the potential for new AI models inspired by the neural mechanism of the human brain, which will be used in a wide variety of applications — augmented reality, virtual reality in mobile networks and AI-assisted autonomous vehicles.
 
An AI/ML-Driven Edge Computing for Cardiovascular Disease Diagnosis/Mechanism Study, Research Foundation of The City University of New York.

In collaboration with the AI Institute for Future Edge Networks and Distributed Intelligence, researchers will develop a low-cost, easy-to-use, and high-precision sensing and AI learning system to diagnosis of cardiovascular diseases while also engaging a diverse and untapped pool of talent.
 
Expand AI2ES for 4D Space-Time Organization of Precipitation Processes and Extremes, Visualization Tools, and Workforce Development, San Diego State University. 

In collaboration with the AI Institute for Research on Trustworthy AI in Weather, Climate and Coastal Oceanography, researchers aim to improve AI accuracy and machine learning algorithms in atmospheric science to model extreme weather events, while also developing the next generation of atmospheric science AI education tools and workforce talent.
 
More information about the ExpandAI program can be found at nsf.gov.