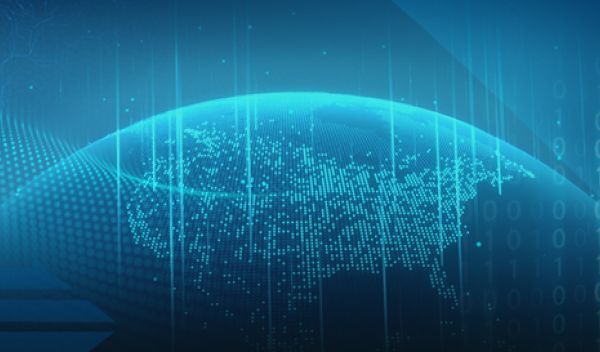 NSF establishes new Directorate for Technology, Innovation and Partnerships
Washington, D.C. - Today, at SXSW 2022, NSF Director Sethuraman Panchanathan announced a new directorate within the U.S. National Science Foundation focused on Technology, Innovation and Partnerships, or TIP, during his session on Reinvigorating Science and Technology for the Future of U.S. Innovation. This new directorate — NSF's first in more than 30 years — builds upon the agency's commitment over seven decades to serve as a beacon of U.S. innovation, advancing the frontiers of research and education across all fields of science and engineering. TIP is a critical first step that will accelerate the development of new technologies and products that improve Americans' way of life, grow the economy and create new jobs, and strengthen and sustain U.S. competitiveness for decades to come.
"NSF's TIP Directorate will accelerate discovery and innovation to rapidly bring new technologies to market and address the most pressing societal and economic challenges of our time," said NSF Director Sethuraman Panchanathan. "By pursuing new approaches that engage the nation's broad and diverse population in shaping research directions and outcomes, TIP will be a game-changer in terms of the pace of technological breakthroughs, future job growth and national competitiveness. We at NSF are grateful for the continued strong support from the Administration and Congress that has made this possibility a reality. We look forward to the passage of the Bipartisan Innovation Act, which will be the next critical step in ensuring TIP can generate a transformational evolution in translating America's research to expand our economic leadership in the technologies of the future."
Through TIP, NSF plans to launch a set of integrated initiatives. Together, these initiatives will advance critical and emerging technologies; accelerate the translation of research results from the lab to market and society; and cultivate new education pathways leading to a diverse and skilled future technical workforce comprising researchers, practitioners, technicians and entrepreneurs. This will no doubt expand the geography of innovation and help deliver on NSF's Missing Millions goals.
Notably, over time, TIP will establish regional "innovation engines" throughout the U.S. These innovation engines will advance use-inspired research, entrepreneurship, and workforce development to nurture and accelerate regional industries, ushering in a transformational revolution of business and economic growth regionally and nationally that strengthens bottom-up, middle-out growth in industries and communities across America.
The TIP Directorate will leverage strategic partnerships spanning multiple disciplines and sectors to advance the frontiers of emerging industries, from trustworthy artificial intelligence systems to biotechnology, cybersecurity, next-generation wireless networks, microelectronics and semiconductors, and quantum computing platforms.
TIP will also extend the opportunities of science and technology to every American, establishing both a broad footprint that touches communities across the country and novel education pathways available to anyone who wishes to pursue new, high-wage, good-quality jobs in science and technology. TIP is a critical element of NSF's support for future science and technology leaders who reflect the rich cultural and geographic diversity of the U.S. — one of the nation's greatest advantages in global competition and leadership.
In addition to new investments, NSF is repositioning much of its existing innovation and translation portfolio into the TIP Directorate, including the NSF Lab-to-Market Platform comprising the NSF Innovation Corps (I-Corps™), Partnerships for Innovation, and America's Seed Fund powered by NSF programs, as well as the NSF Convergence Accelerator.
NSF has selected Erwin Gianchandani to be the inaugural NSF Assistant Director for Technology, Innovation and Partnerships, leading the new directorate. "Gianchandani is a visionary leader with a wealth of experience in research, innovation and partnership programs," said Panchanathan.
NSF will provide more information about TIP opportunities and partnerships as the directorate grows its existing programs and establishes new ones. For more information on the TIP Directorate, please visit https://beta.nsf.gov/tip/latest.